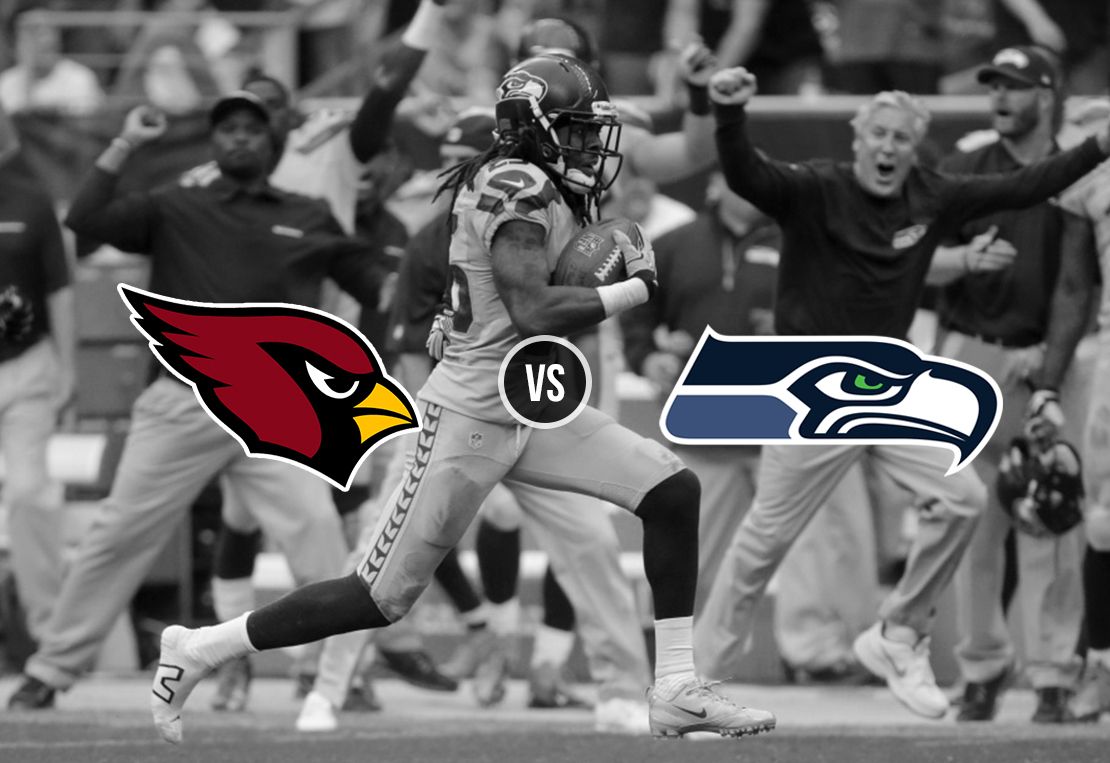 12.20.13
Up Against the Cardinals
Posted by:
Richard Sherman
Alright 12's – we are getting down to the 4th quarter of the season and we couldn't be more locked in! As a unit, we understand the significance of this game, but that doesn't affect how we prepare. This team treats every week like championship week and that's the mentality we strive to maintain. The Cardinals are a very explosive team that has a lot to play for. They are going to bring energy to CenturyLink Field tomorrow and we're preparing for this battle!
I believe the word "consistent" is very fitting for our offense. This group brings a balanced attack to the field each week which is really fun to watch! It all starts with our offensive leader, Mr. Consistency himself, Russell Wilson. Russell is constantly working toward being the most consistent player he can be and it's rubbed off on everyone. He is a true believer that the difference in separation, is in the preparation. Everyone in this league is talented, but it is the preparation each week that separates one player from another. There are two types of players in this league, those who know and those who don't. This is a mindset that our entire team has bought into. We want to be the smartest and most fundamental team in the league. We get after each practice as if it were a game! These daily battles are what has both sides of the ball prepared to play at a high-level each week. This consistent play is going to be very important tomorrow as our offense is going up against a very talented Arizona front 7. Russell and the offensive line will need to do a good job of picking up blitzes and keeping them out of the backfield.
We played a great game defensively last week but there is definitely more room for improvement. We are finally starting to play up to our potential in all 3 levels of our defense, which in large part is due to our coaches. They do a great job of developing each one of us into the player they know we can be. As we reach the tail end of the regular season and head into the playoffs, it is important that we continue to improve as a unit.
Arizona is playing very well on the offensive side of the ball. Carson Palmer is a great decision maker that is having what is arguably one of the best seasons of his career. In addition to Carson, the Cardinals have a very talented receiving corps led by Fitzgerald and Floyd who are both approaching 1,000 reception yards this year. This is something that is not easy to achieve in this league – especially two receivers playing on the same team. In order to eliminate the big plays, it is important that we maintain physical play on the receivers and generate backfield penetration to rush Carson's read progressions. As always, I am excited to go up against Larry tomorrow. Fitz has established himself as one of the best receivers to ever play this game and has the respect of every player in the league! He is a very talented receiver that always makes for a fun battle on the field!
I am looking forward to getting after it in front of you 12's again this weekend! You guys have made this season a blast for all of us! This weekend represents an opportunity to attain one of our major goals this season, and we're working to achieving it! We all we got, we all we need!