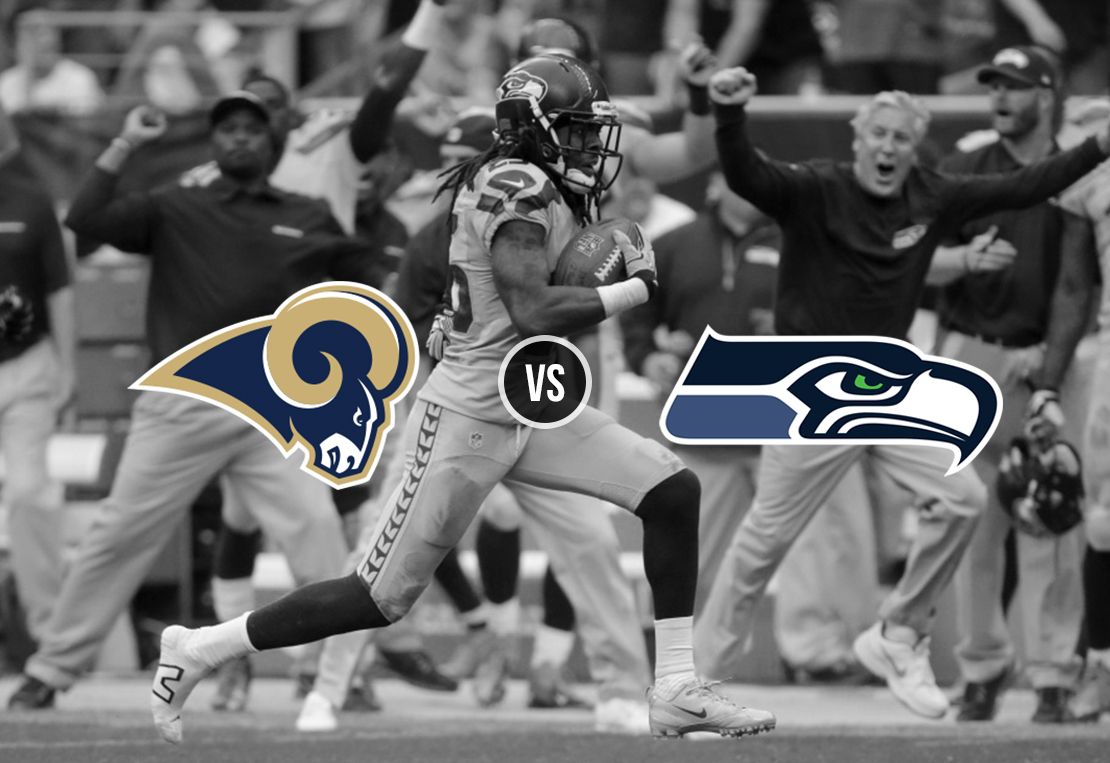 10.27.13
Pre-game Thoughts vs. Rams
Posted by:
Richard Sherman
First off, I want to thank all of our 12's for your tremendous support! You guys brought the noise to AZ and made it feel like a home game! Both teams got after it last Thursday and I'm glad we were able to bring the win back to Seattle. I am proud of the way we have handled ourselves on the road. Playing on the road creates a difficult task no matter who the opponent is. I believe our ability to play so well at home is due to the toughness we have gained through these road games.
We are excited to strap-it-up against the Rams this week. Monday night games create an unbelievable atmosphere. This is the regular season game you dream about playing in as a kid. Monday presents a great chance for us to go out and display our talents on a National stage.
On an offensive note, I love the energy and poise they bring into every single game. Russell is continuing to play like an NFL veteran. He has done a great job controlling the tempo of the game and producing big plays with his arm and legs. Our offensive line needs to do a good job containing the St. Louis pass rush and give Russell enough time in the pocket to progress through his reads. Robert Quinn is one of the best 4-3 defensive ends in the league so it's important that our line works together to disrupt his penetration into the backfield. As far as our running game, Marshawn continues to impress on a weekly basis. He will also be an important key to a victory this week. It is essential that we run the ball effectively to keep Quinn and the Ram's pass rush in check.
The defensive side of the ball is making big strides toward our goal to be the best in the league. The main focus this week has continued to be on our communication. In this league, you can never communicate too much. Communication will be important on Monday, as we work to contain St. Louis' speedy receiving core in Chris Givens, Tavon Austin, Austin Pettis and Brian Quick. Each one of these receivers are capable of big plays. We have to do a great job of communicating coverage and smothering their routes. Kellen Clemens is an amazing quarterback that is more than capable of producing big numbers. Smothering receiver routes will play a large role in shutting down Clemens' aerial attack.
Zac Stacy is another player that we have been preparing for this week. Zac has established himself as a very hard-nosed runner. We have focused on targeting his tendencies and eliminating opportunities to bounce the ball out for big runs. We have continued to improve our run defense each week and we look to continue these improvement on Monday.
I can't say enough about our 12's and the support you guys have shown this year. You have no idea how much you factor into our success as a team! I am looking forward to getting after this game on Monday night. Every day we remind each other of the goals we set out to achieve this year. This week's game presents an opportunity to get one step closer to achieving these goals. We are looking to bring some noise into St. Louis and fight for this win on Monday night!
X