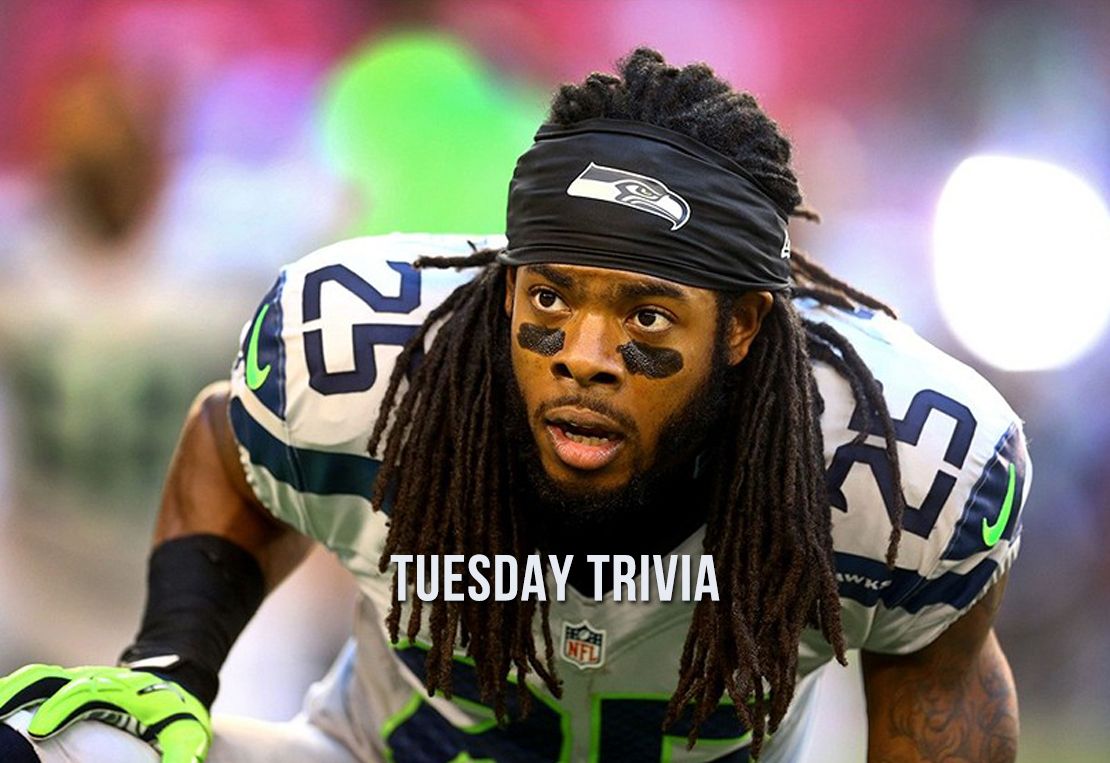 03.25.14
Trivia Tuesday 03.25.2014
Posted by:
Richard Sherman
This week's Trivia Tuesday gives fans a window into what drives me to become and remain the best corner in the NFL. I was drafted in the fifth round in 2011 - number 154 and I can name each one of the corners picked before me. 
"How many cornerbacks were drafted ahead of me in the 2011 NFL Draft?"
Winner will receive free gear from my store http://bit.ly/1fKIkge. 
*Note: No purchase necessary to enter. By submitting, you are opting in to allow RichardSherman25.com to email you with updates, offers or newsletters.
I was the California State Champion in Triple Jump. For a kid that joined the track team to compete with my brother, Branton - I found another sport that I excelled at well into college at Stanford.
The winner of the "Tip" Tee is Travis LeBaron, another track and field star from the class of 2005.