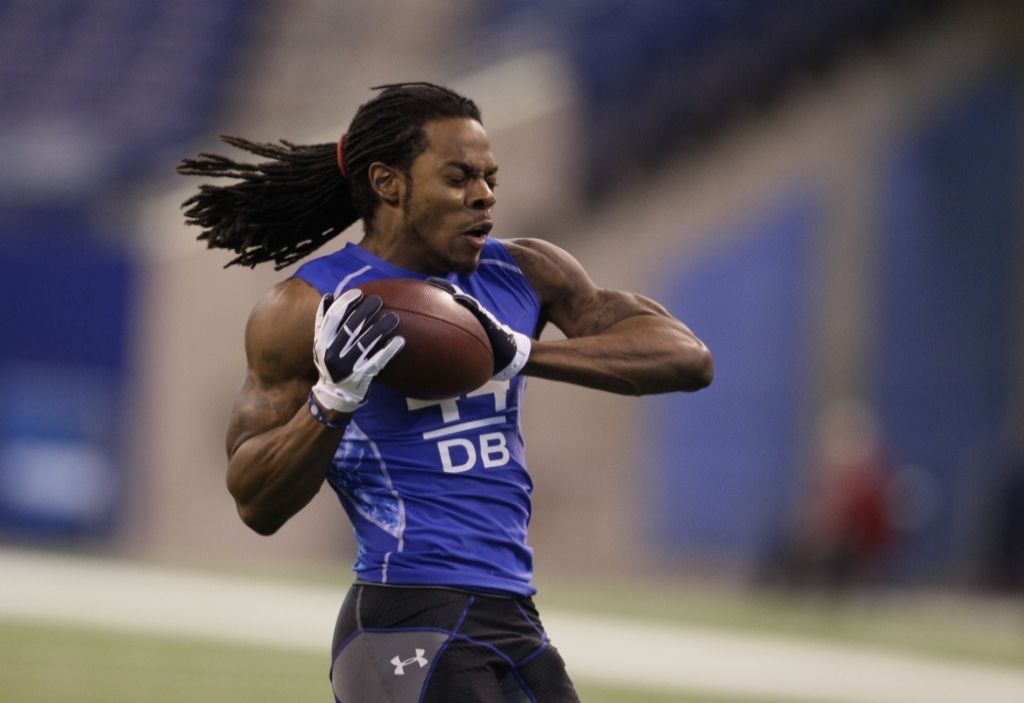 04.30.14
Drafted #154 - 15.4% Off Sale
Posted by:
Richard Sherman
3 years ago TODAY I was drafted by the Seahawks and couldn't imagine not playing for you 12s.
I was the 25th cornerback picked, in the 5th round and number #154 overall.
What would I have been drafted if all 32 teams could redraft now?!
To celebrate I'm having a 15.4% off sale any products from my store. Use code: DRAFT154
You only have 24 hours before this draft steal is over.
Remember - every order is entered to win free tickets to my 2014 Celebrity Softball Game!
See my store HERE!