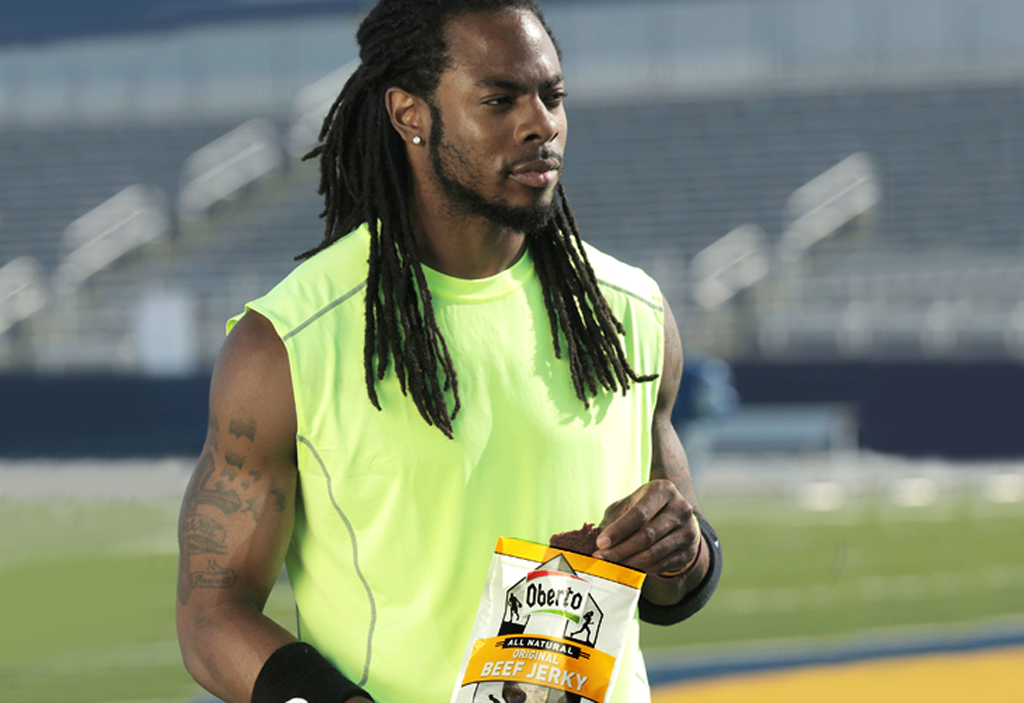 05.07.14
Congrats Rich from Oberto
Posted by:
Richard Sherman
From one of Seattle's finest to another.
It's simple, if you are the best, then you only work with the best. Which explains why, as the finest all-natural beef jerky in the world, we wanted to team with Richard Sherman.
In associating our brand with Richard Sherman, we felt like we not only found a great spokesperson, but a kindred spirit. We're proud to have you as our partner, Richard, and congratulations again on all your success.
Here are some of the spots we made with Richard.
Draft Day Message 
Little Voice with Steven A. Smith 
My Personal Draft Experience