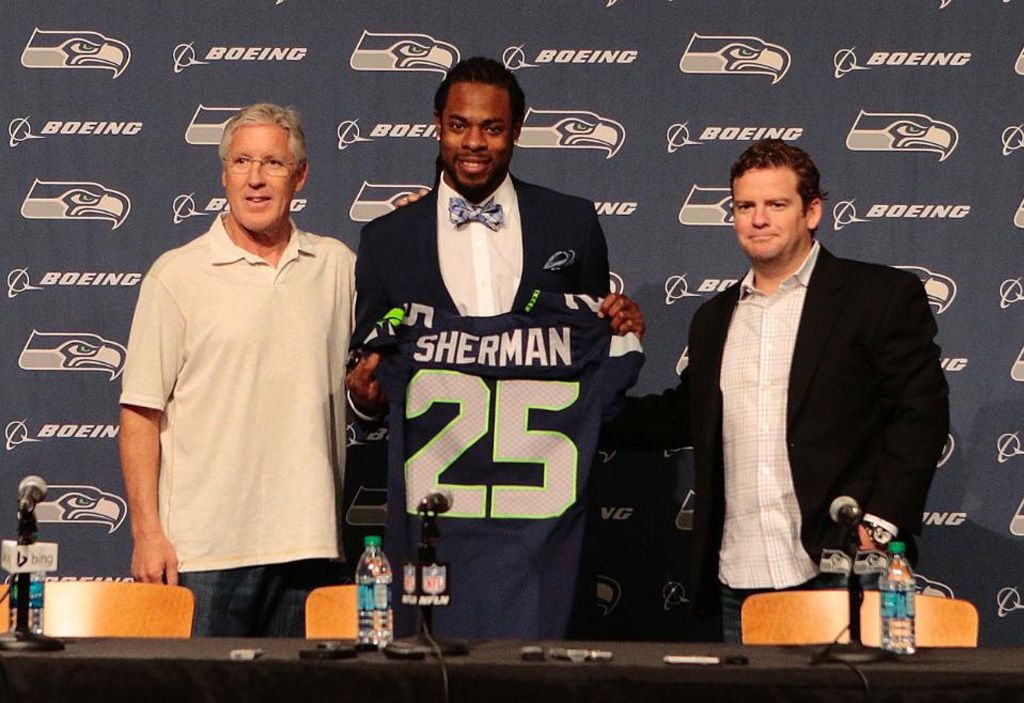 05.08.14
"The Walk"
Posted by:
Richard Sherman
What is "The Walk" like to sign the biggest CB contract? Do I seem anxious to sign?
Sharing the video with my fans - good thing my bro, Branton, caught it all.
The video of my draft day "You Made It" spot with Oberto will play first.