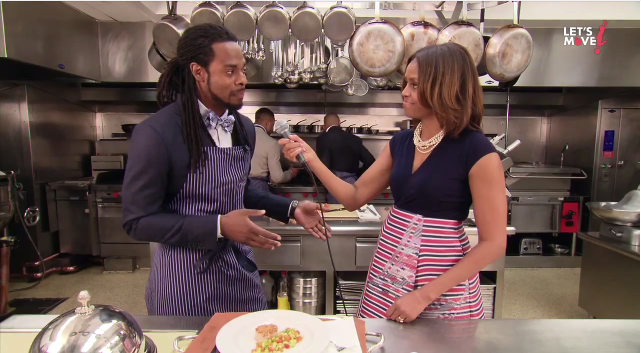 05.29.14
We The Best Chefs In the Game
Posted by:
Richard Sherman
This morning myself, Russell, and Earl got to show off our healthy cooking skills with the First Lady. Eating right is important, whether you are a pro athlete or a kid in school. You gotta put the right fuel in your body in order for it to perform at its best.
Childhood obesity and health is the focus of First Lady Michelle Obama's Let's Move! campaign, and something we all need to be aware of and help improve in every community.
Check out our video below.
Let's Cook! with Richard Sherman