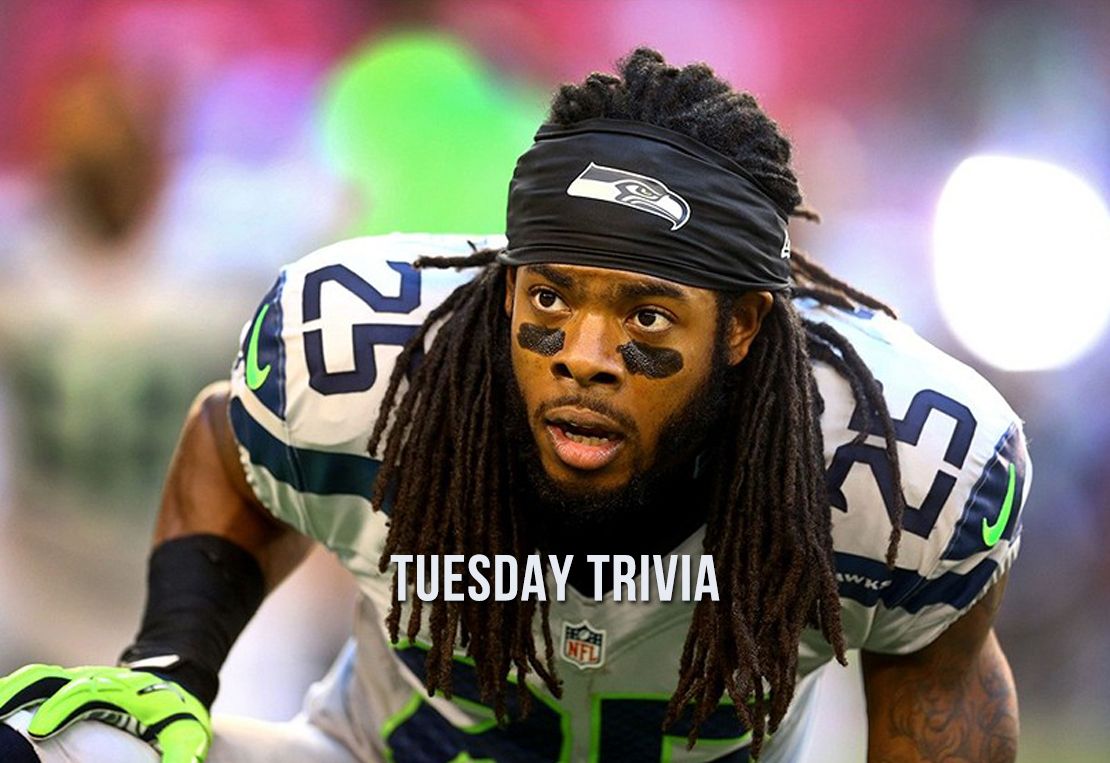 06.03.14
Trivia Tuesday 06.03.2014
Posted by:
Richard Sherman
This week's Trivia Tuesday question is about when Russel, Earl, and myself showed off our healthy cooking skills with First Lady Michelle Obama last week. Catch the video here if you missed it. 
"What dish did we cook?"
Enter your answer below for a chance to win. This week's winner will win a Don't You Ever T-shirt from my store. Check it out HERE.
Congrats to Chris Johnson for winning last week's question and my RS official gear. 
Last week's answer: There are currently 9 Seahawks signed up for my Celebrity Softball game. Who will be next?
*Note: No purchase necessary to enter. By submitting, you are opting in to allow RichardSherman25.com to email you with updates, offers or newsletters.