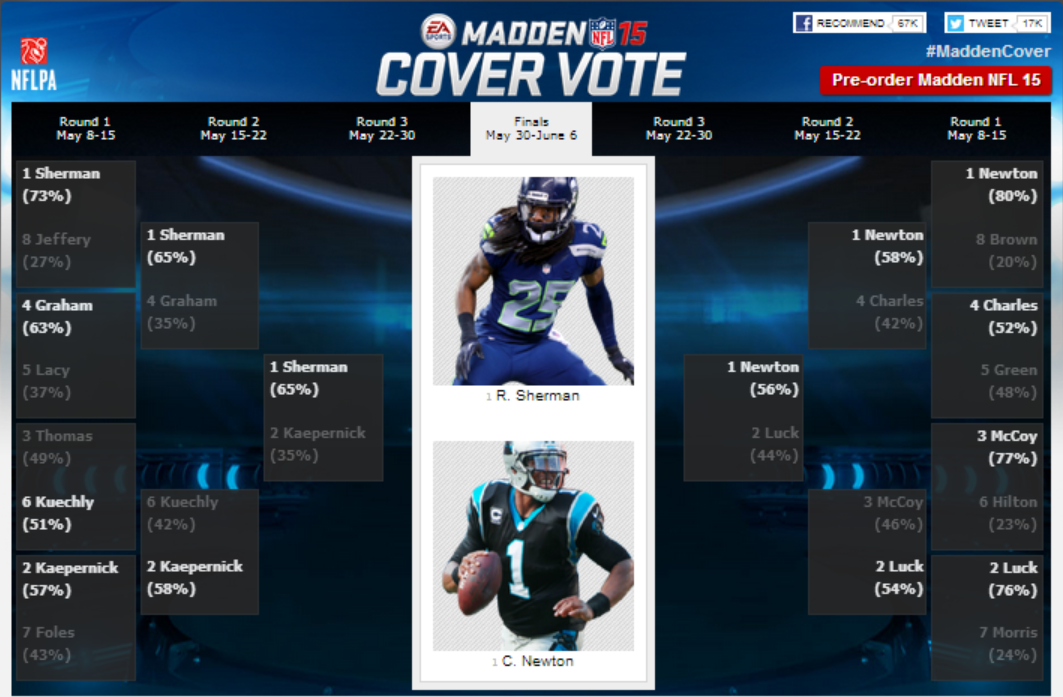 06.03.14
Win Signed Gear
Posted by:
Richard Sherman
12s, thank you for all the love and support you've thrown my way for the Madden15 cover vote.
To show my appreciation, I am giving away autographed gear to a select few. Just share or retweet my latest Madden post to be automatically entered. 
We have one more round to go before we take this cover home. - Don't forget to vote.