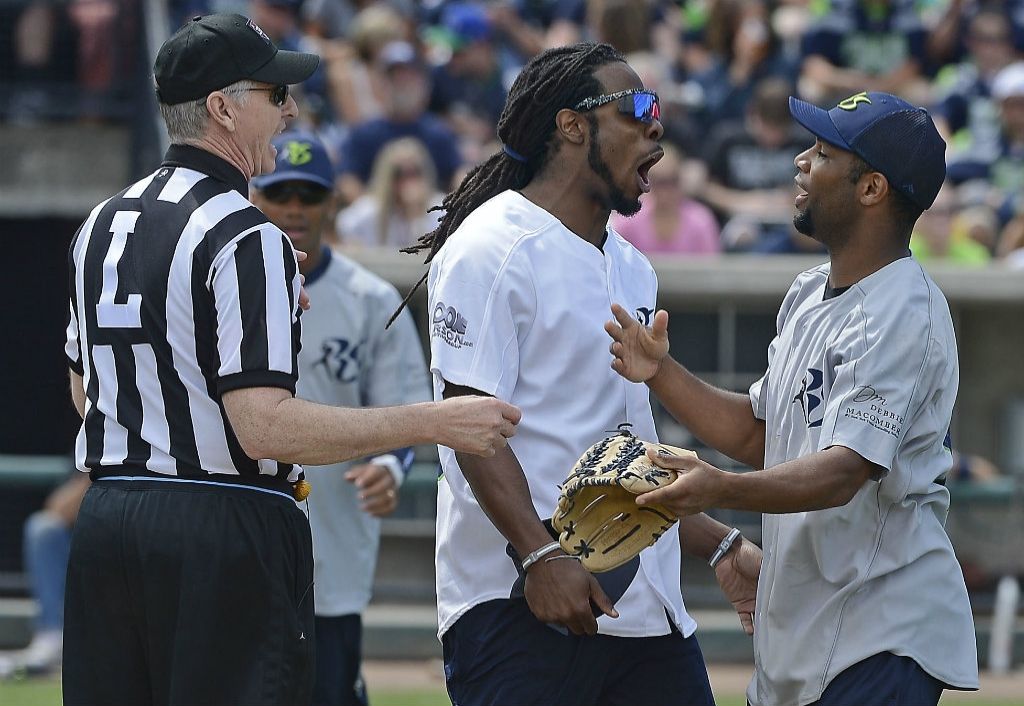 06.24.14
Celebrity Softball Game
Posted by:
Richard Sherman
After an incredibly successful championship season on the gridiron, Richard Sherman of the Seattle Seahawks and one of TIME Magazine's 100 Most Influential People is hoping to use his platform to make an even greater impact off of the field with his 25 for 25 Giving Event presented in conjunction with the Richard Sherman Celebrity Softball Game (RSCSG) on July 20th, 2014 at Safeco Field in Seattle, Washington. Richard's Foundation, Blanket Coverage: The Richard Sherman Family Foundation, will be doing something very unique with part of the proceeds that it will receive from this year's event. It aims to support 25 different charities with a minimum of $2,500 as well as provide over 1,000 complimentary tickets to be distributed to deserving individuals in and around the Seattle region.

Beginning on July 19th with a dinner auction held at the Columbia Tower Club, Blanket Coverage: The Richard Sherman Family Foundation has committed funds to be donated to at 25 different nonprofit organizations in the amount of $2,500.00 or more. Each of the organizations will be announced via Richard's Social Media Channel's. In what is promising to be a Summer highlight for the insatiable 12th Man, the high-profile nature of this event will help bring awareness to many of the efforts being conducted in and around Seattle area to help those in need.
One of the most important causes to Richard Sherman involves providing school supplies and school clothes to kids who need them both here in Seattle, and at home in Compton, California. "How can we expect kids to find success in the classroom if they don't have the most basic needs when they leave home: a pencil, paper, or a backpack to put them in?" He continued, "So why not me? Why not us? Isn't it our obligation to help our kids if we have the means to do so?"
Tickets to this years game are still available, so come on out and support a great cause. You can get your tickets
HERE!