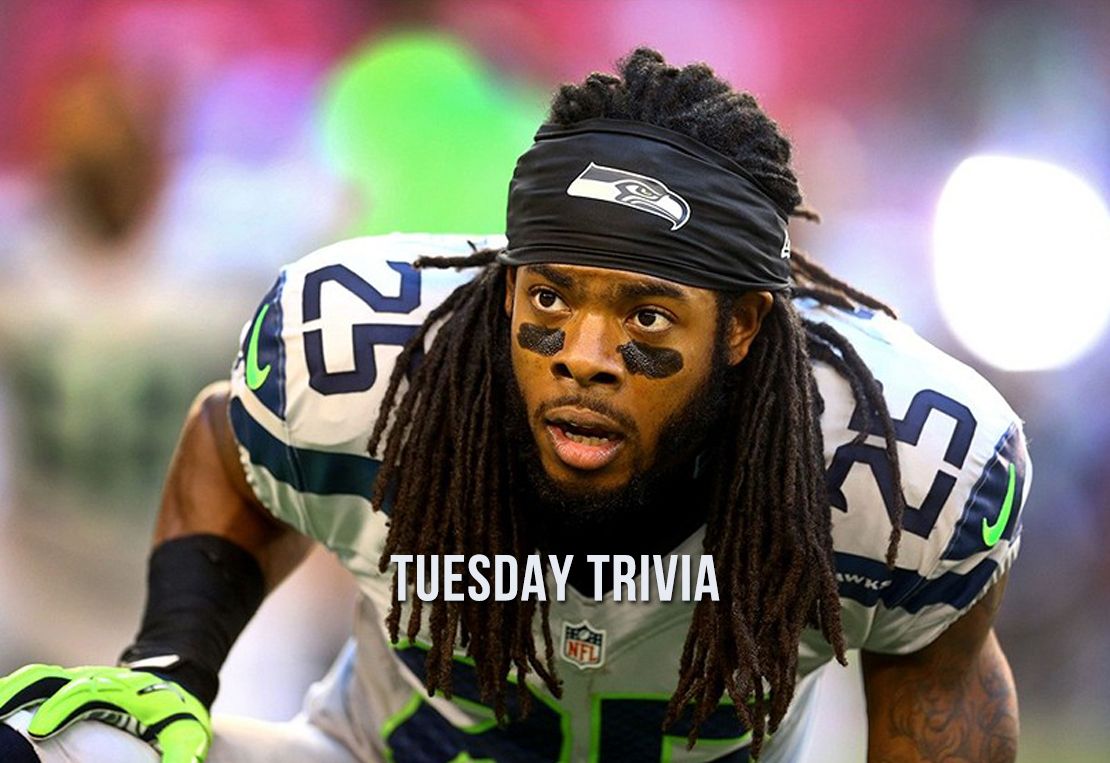 Trivia Tuesday 07.08.2014
POSTED BY: RICHARD SHERMAN in BLOG
This week's TriviaTuesday puts the focus back on football. If you follow me, you know that when I'm not intercepting passes or tipping the ball, I'm working hard tackling the receiver or runner.
"How many total tackles have I made in my 3 years in the NFL?"
This week's winner will receive my brand new Here's a Tip collapsable water bottle. Check it out HERE.
Congrats to Monica Garcia for winning last week's question and my RS official gear. 
Last week's answer: The goal of Blanket Coverage is to provide underprivileged children with the school supplies, clothes, and any other resources they need to succeed in school.
*Note: No purchase necessary to enter. By submitting, you are opting in to allow RichardSherman25.com to email you with updates, offers or newsletters.