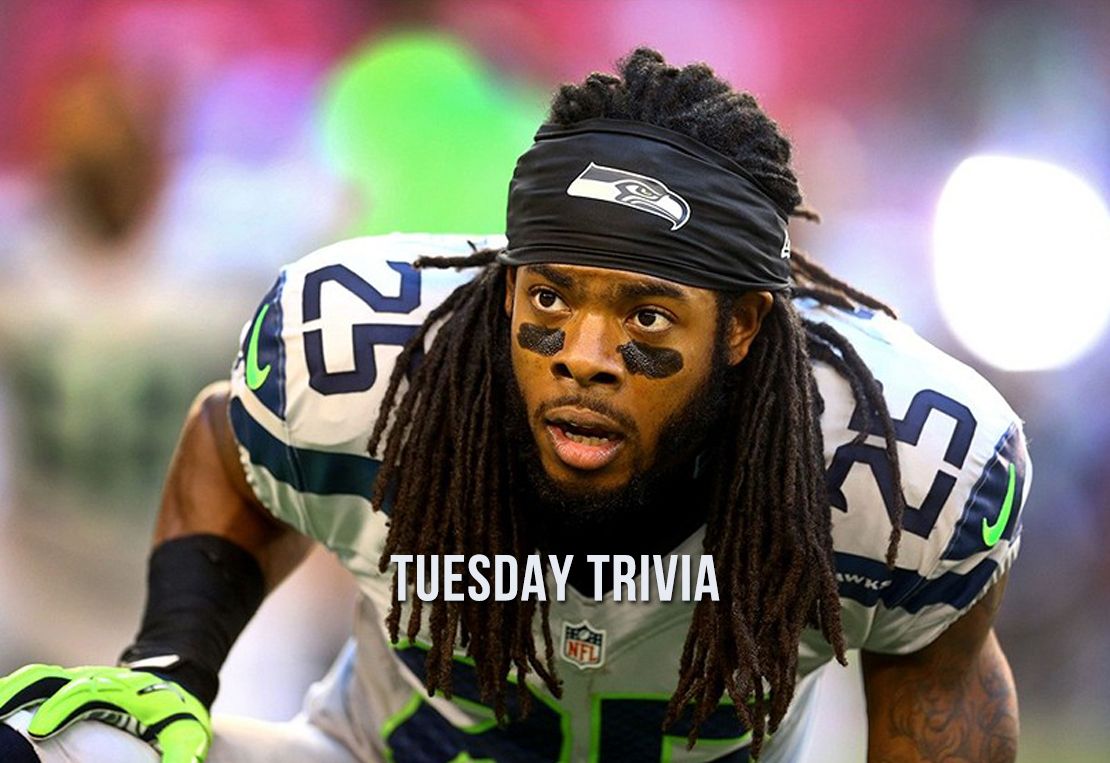 08.04.14
Trivia Tuesday 08.05.2014
Posted by:
Richard Sherman
Sunday's game between the Giants and Bills means football is officially back! Been working hard at camp but now it's time to get back on that field to prove it all again. This week's question goes back to last season. 
"Including the playoffs, how many PDs did I have in the 2013 season?" 
This week's winner will receive this wristband bundle. Check it out HERE.
Congrats to Crista for winning last week's question and my wristbands. 
Last week's answer: That teammate was Tharold Simon #27.