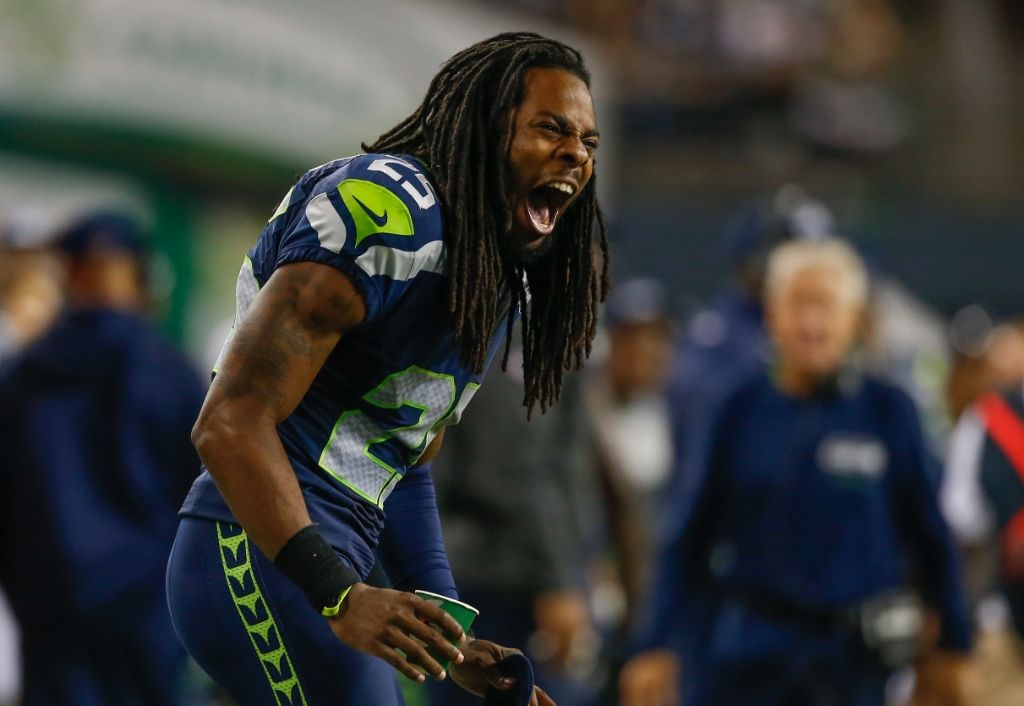 09.16.14
Week 3 Thoughts
Posted by:
Richard Sherman
Last week was a dog fight, and unfortunately we didn't come out on top. Philip and the Chargers did a great job of effectively executing their game plan and controlling the clock. Fortunately for us – we get to bounce back, correct our mistakes and prepare for another tough matchup against the Broncos. The key to our team's success has always been in maintaining a short-term memory. Every loss has something to learn from it. As a team, we focus on exposing these learning points, correcting these mistakes and preparing for what lies ahead. The Broncos are a very good team with a lot of speed, so we have to flush last week and focus on ways to contain their aggressive style of play.
Philip and the Chargers' offense did a great job of converting on third downs and winning the time of possession battle. In turn, this limited our offense from efficiently attacking the way they are capable of. Russell is very dangerous when he is able to spread the field and get the ball in the hands of our playmakers. When our offense is only able to control the ball for 40 plays throughout the game – it makes it tough for him to get our backs and receivers the touches and targets he plans on. Although there weren't many possessions for the offense last week – they were still able to find some problems in their pass protection/pickups. They plan on correcting these few mistakes and focusing on an effective game plan for the Broncos.
The lack of possession on the offensive side of the ball was a result of our defensive play. The Chargers were able to maintain great tempo and position themselves in a lot of 3rd and short situations. Philip was able to effectively check down routes and continue to move the chains on us. This week will be a busy one as we plan on correcting some of our coverages, tackling and communicating better. Peyton's style of play is very similar to Rivers' when it comes to getting the ball out quickly. We are focusing on our coverages and preparing for this tempo of play again this week. Our goal this week is to win the third down battles and get the ball back in the hands of our offense.
This week is going to be a battle but I am looking forward to playing at the Clink again and putting on a show for you 12's! Sunday's game presents an opportunity for this team to turn it around and get back on track. The Broncos are going to bring the noise to the Clink and try to get rid of the bad taste that was left in their mouths from the Super Bowl. I hope you 12's are just as ready as we are for this one!
This Super Bowl rematch is sold out. If you are looking for tickets, I am giving away 2 more tickets to this week's home game vs the Broncos. Grab something from my store to be entered* I got some new gear in, check'em out HERE.
See you Sunday,
*See contest t&c's below.