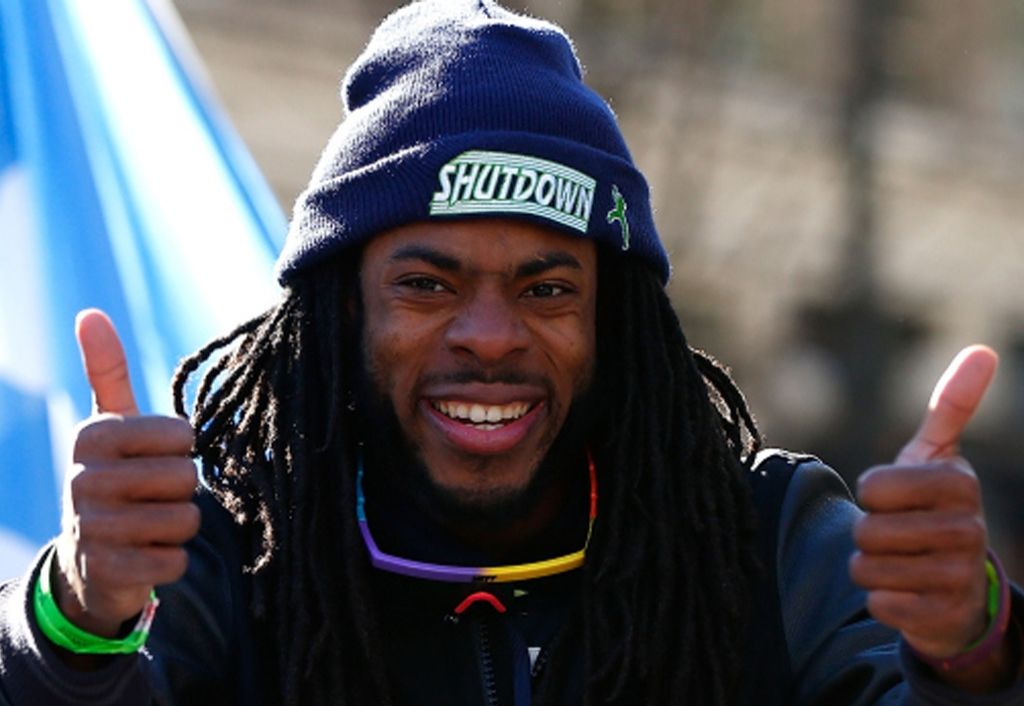 09.26.14
Blue Friday
Posted by:
Richard Sherman
Send me your pics wearing my gear and I'll be givin out some prizes and signed gear. Going to post some on Fridays. Show off your Seahawks pride! Can't wait to feature all my fans on my social media and website! Email contact@richardsherman25.com or post them to my FB page. 
If you don't have any gear, I got you. Find all my gear --> HERE.
This week's fan is Tom Forter rocking his Here's a Tip shirt and Shutdown cap. Looking good Tom.