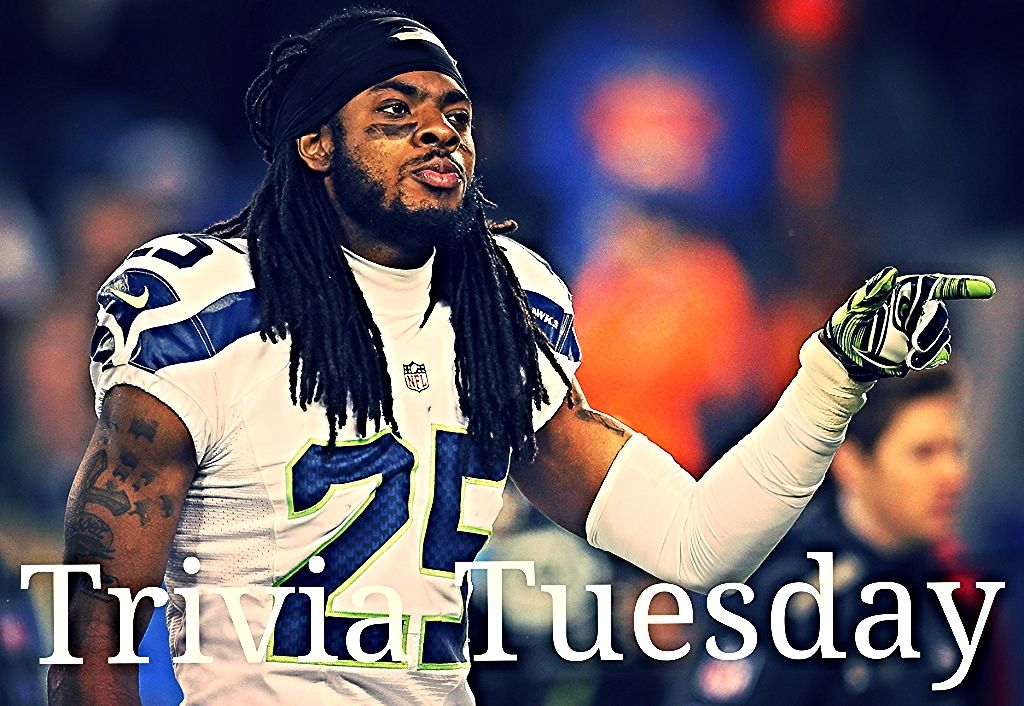 09.30.14
Trivia Tuesday
Posted by:
Richard Sherman
While it's nice having a break during a Bye week, I can't wait to get back on the field on Monday vs. the Redskins. I think, live, breathe football. Going to go out to the East Coast and try to get the W. This week's Trivia question is:
"What was my jersey number in high school?" 
Congrats to Angela Bosse for winning last week's question. Please email contact@richardsherman25.com to get your gear.
Last week's answer: 22,033 fans came out to my Softball game!