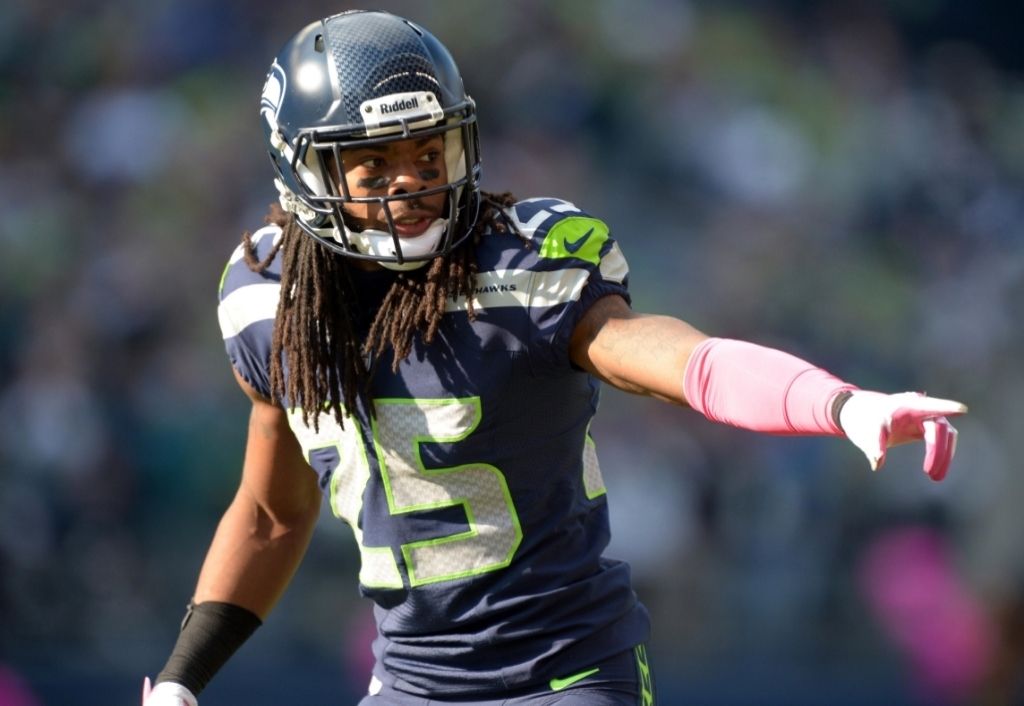 10.01.14
Week 5 Thoughts
Posted by:
Richard Sherman
Alright 12s, we are all well-rested and ready to match up with a talented Redskin's team. Although it was early, this bye week has been a great time for our team to rest up and mentally prepare for this long stretch through the rest of the season. The loss of Zach Miller was a big loss for this team and we wish him a quick recovery. Our young guys have been working their tails off to help maintain our next-man-up mentality which will only help strengthen our depth as we progress through the season.
Our offense is off to a great start this year and doing a good job of moving the football. I am still amazed at the way Russell continues to lead this offense and produce for this team on a weekly basis. Him and our offensive unit have been fun to watch and will only improve as the season goes on. They have done a great job of preparing this week to face a talented Redskin's defensive unit.
The defensive unit has been spending this week buttoning up some of our defensive mistakes from the Denver game. We realize that we are at our best when we are communicating effectively and blanketing receivers the way we are capable. This unit has always stayed hungry and is constantly looking for ways to improve our game. We are excited to strap it up and take on a talented receiving core on Monday.
You 12s are the reason this game is so fun to play. This week will be a huge test for this team. To me, there is no better match-up than a Monday Night football game. I hope to see some of you 12s out there in D.C. showing us some love!