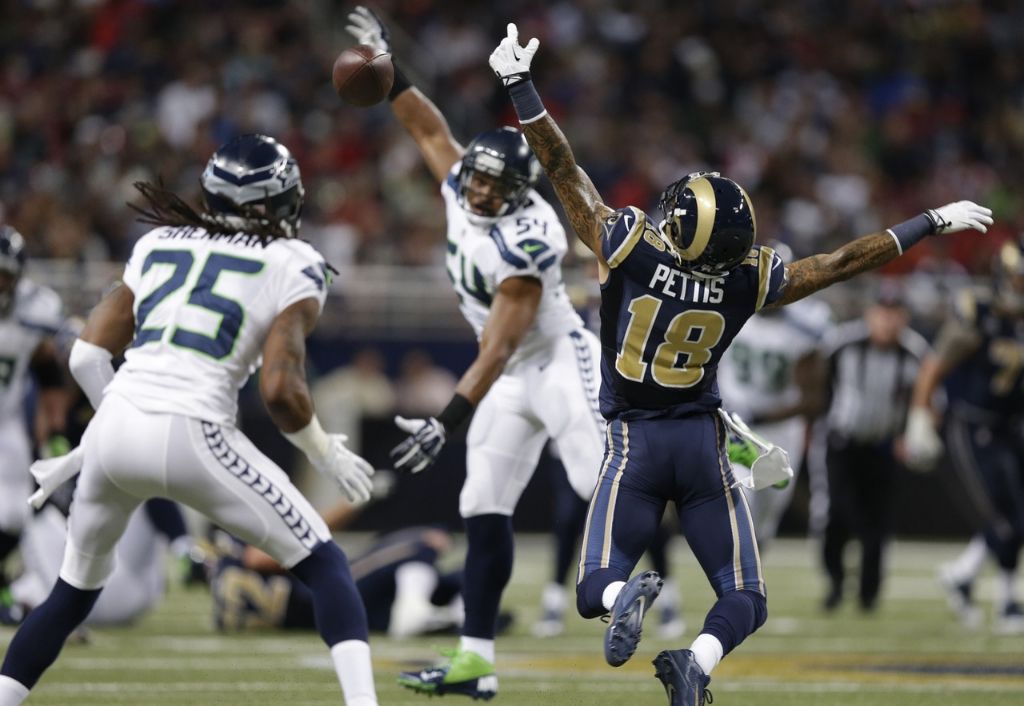 10.17.14
Week 7 @ Rams Thoughts
Posted by:
Richard Sherman
Last week was a great matchup between two great teams and unfortunately we lost that battle. We understand that we are not perfect and there are some things we need to correct on both sides of the ball in order to continually improve. As always, I can't thank you 12s enough for your amazing support of this team. We look to head on the road to take on a talented Ram's team and fight to bring a W back to Seattle.
Our offense has been outstanding all year, but had a few things that didn't go their way last week. This unit thrives off of their ability to maintain a balanced run/pass attack and continually getting the ball in the hands of our play-makers. This week has been spent working on buttoning a few things up as a unit, in order to effectively move the ball consistently and sustain drives the way they are capable. St. Louis has a reputation for playing disruptive football. Russell and the offense have done a great job preparing ways to exploit this type of play.
Defensively, we have continued to prepare each week with a focus on getting better. As a group there are a few things that we need to work on in order to create better coverage up top, and better penetration up front. As I have said many times, this defensive unit is loaded with talented, hungry, and versatile players that are constantly striving to get better every day. We are close to reaching our potential as a group and will continue to strive for perfection. This week, we are heading to face a very young, talented Rams offense that gets after opposing defenses. We have been preparing for this type of play all week and look forward to the challenge.
Each week presents the opportunity to go 1-0. We have always maintained a near-sighted mentality when it comes to preparing each week. This league is built to expose a team that looks too far ahead in their schedule. Every team is capable of taking another down during a given matchup. This week couldn't be a more difficult task for our entire team. St. Louis is a young, hungry team that is looking to get after us from the first snap. We are prepared to match them blow-for-blow and hopefully bring a victory home.