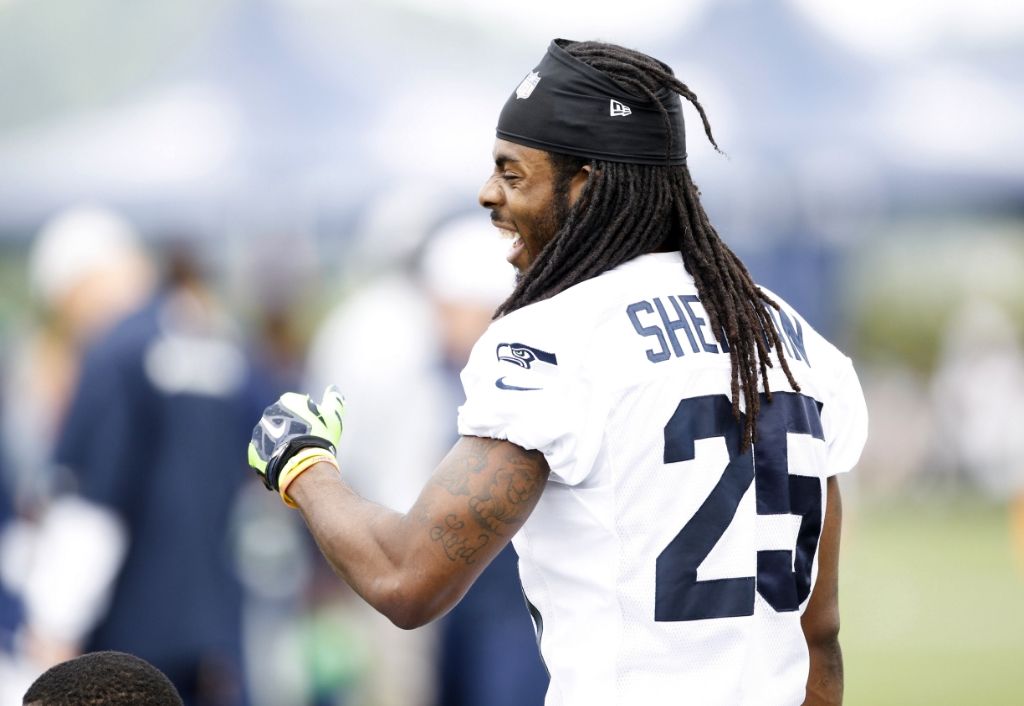 10.24.14
Thoughts Before Taking on the Panthers
Posted by:
Richard Sherman
We have stumbled a bit these past couple of weeks, but need to maintain an aggressive mind-set heading into this weekend in Carolina. Cam and the Panthers are coming off of a loss as well, and are going to come out eager for a win. Last week was a dog fight, and, unfortunately, we did not come out on top. There are a few things we took away from that game and focused on improving this week. The key to success is to focus on maintaining a winning attitude, learning from your mistakes, and moving on. The Panthers are a very good team with a lot of speed so we have to flush last week and focus on ways to contain their aggressive style of play.
From an offensive standpoint, they took a step backwards as a unit. Hats off to St. Louis' defense for coming through in some clutch opportunities. The great part about this offensive unit is their mind set. They are a hungry group that continually focuses on improving things from week to week. Even when things don't go their way, they still maintain a winning attitude and address each week as if it were a championship opportunity. This group couldn't be more eager to get out on the field and make a statement this weekend!
This week has been a busy one on the defensive side of the ball. We have centered this week's focus on defensive communication, and pressure coverage. After going over last week's game film, we noted our mistakes and how they were made. Practice has been spent focusing on getting our pass rush and coverage to work in unison, in order to limit short pass opportunities. Cam Newton is a very good quarterback who has distributed the ball well this year. As a secondary, we try to maintain our energy on offensive routes and tendencies which allows us to improve our reads, and tighten up throwing windows. This effort will play a major role in our ability to limit their passing game.
This week is going to be a battle but we are looking forward to playing in Carolina and putting on a show!! Sunday's game presents an opportunity for this team to get back on track toward our goal. I can't wait to go out and take advantage of it!