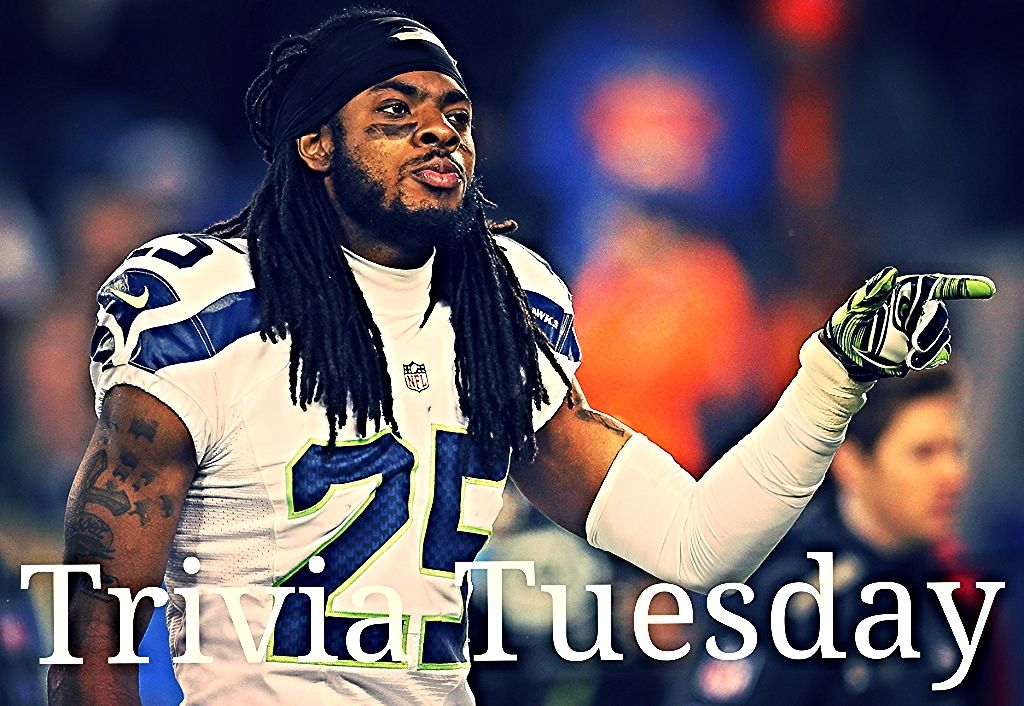 10.28.14
Trivia Tuesday
Posted by:
Richard Sherman
What a tough road win this past weekend against a tough Carolina Panthers team. Our team believed in one another and never gave up which is shows a lot of character. I am proud to be a Seahawk and can not wait to see you 12s next weekend! This week's Trivia question is:
"How many games did I start in my Rookie Season?"
Congrats to Davis Floyd for winning last week's question. Please email contact@richardsherman25.com to get your gear.
Last week's answer: I wore number 4.