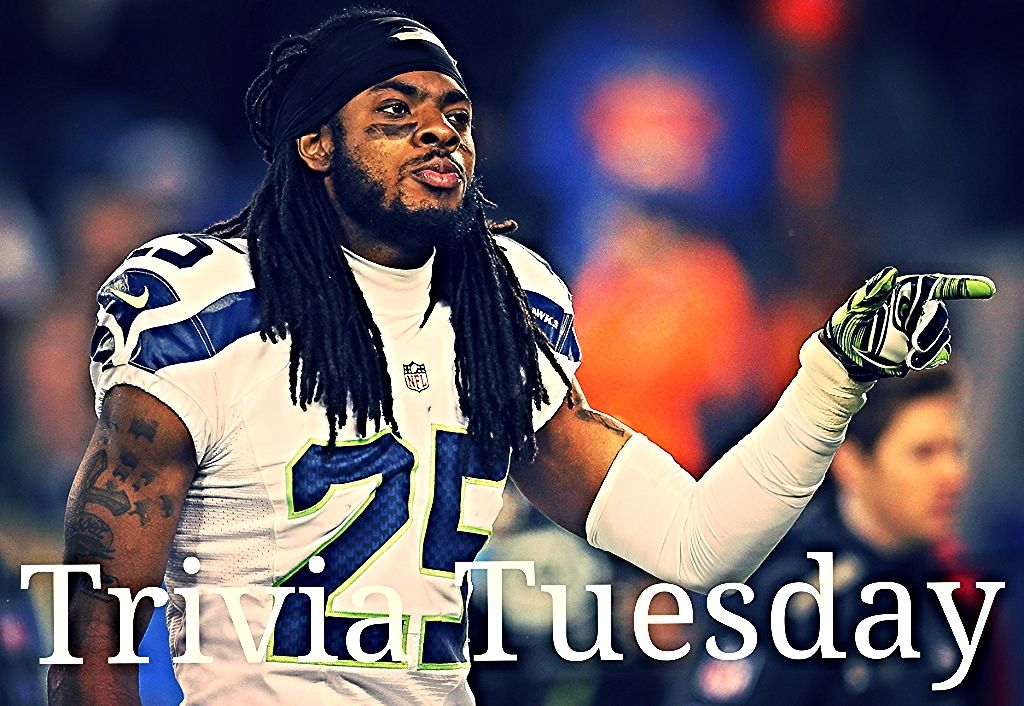 11.11.14
Trivia Tuesday
Posted by:
Richard Sherman
It is an amazing feeling you 12's gives us at CLink! I love the atmosphere you all create. It gives us more motivation to go out there and get that W. Can't say much more about Marshawn... This week's Trivia question is:
Who set the Seattle Seahawks record for career rushing yards?
Congrats to Kyle Peterson for winning last week's question. Please email contact@richardsherman25.com to get your gear.
Last week's answer: My brother Branton did Track and Field and I was motivated to chase him in that.