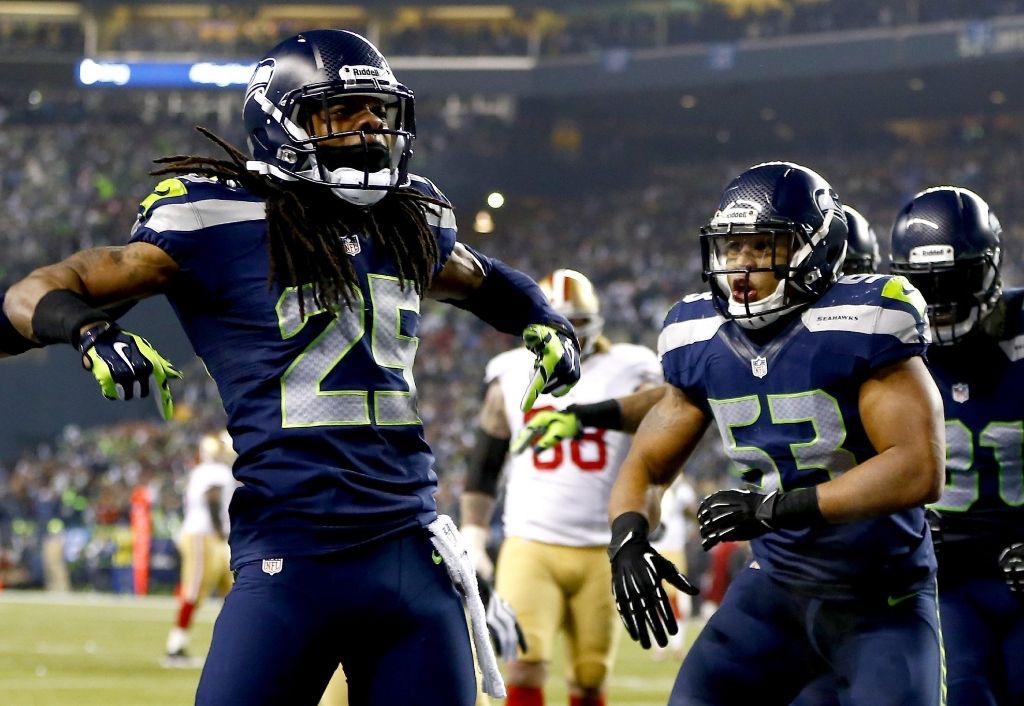 11.26.14
My Thoughts on Our Matchup vs. 49ers
Posted by:
Richard Sherman
Let's keep this train rolling 12s! This year has been a crazy ride for this team, but I am proud of the way we have handled the adversity. We are aware of how big this game is, but the pressure is not felt due to the fact that we treat every week like championship week. We have always believed in preparing at a high-level, and that mindset eliminates nerves and doubt. It is no secret that this week will bring a very heated rivalry, which is always expected when two talented and competitive teams square off. I can't wait to strap it up and get this thing under way.
As always, Russell and the offense have done a great job of preparing this week. The whole mindset of our offense going into this week has been to win the third down battles. The 49ers have a very talented defense that has a reputation for flying to the ball at a fast pace. Our offensive line is locked in and understands the importance of picking up blitzes to keep the pressure off of Russell. One big factor in converting on third downs will be maintaining a balanced passing/running attack. Marshawn has been our work horse all year long and we will look to him and our other backs to hammer the ball between tackles and keep the chains moving for us.
Our defensive mindset for this week is simple; shut everything down! The 49ers are a talented team with athletic receivers that work well in space. We have to do a great job of being physical with these receivers and making them work for every ball thrown their way. Our defense has taken pride in our ability to play physical and swarm to the ball. We will need to maintain an up tempo pursuit, and create pressure in the back-field in order to make big plays.
To be the best, you have to beat the best. The close race in this division is what makes it one of the best in the NFL. We need to get out there and play sound football from the first snap. I hope to see a lot of you 12's at the game this weekend! If you can't make it, be sure to huddle up around your TV with some Oberto Beef Jerky and Body Armor to root us on! I hope you 12s are ready for an exciting road game, I know we are!