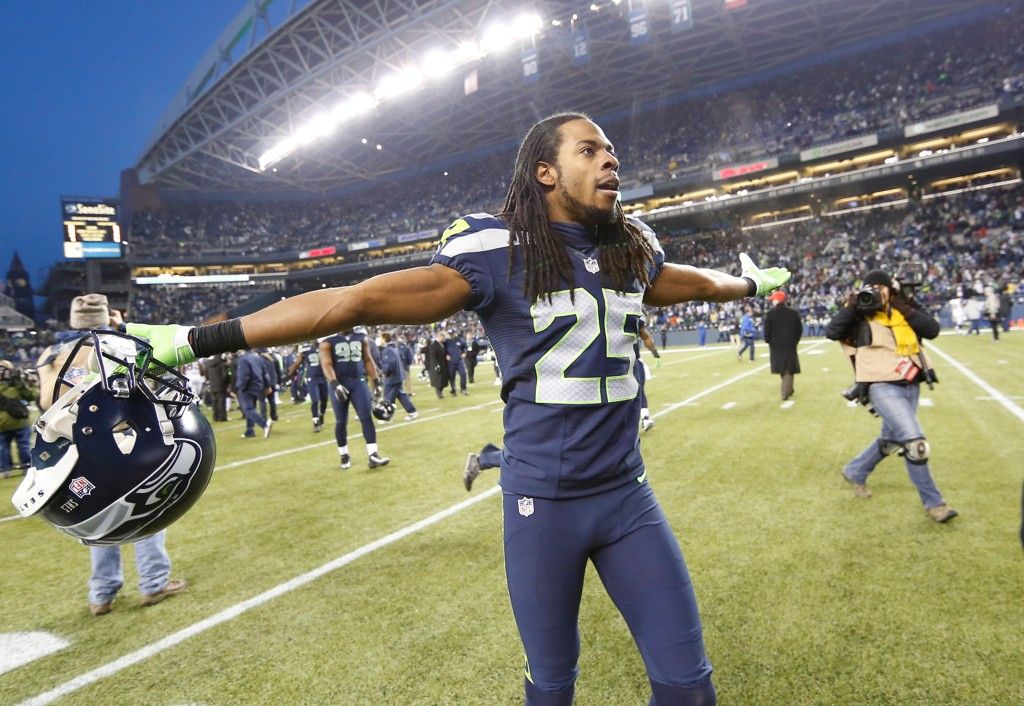 01.12.15
Win Playoff Tickets
Posted by:
Richard Sherman
The outcome of that game was the result of putting in the man-hours and working hard all week. We found our opportunities out there and took advantage of them. From the defensive line to the secondary, we showed them what we are capable of and we are looking forward to doing the same in this weekend's game against the Packers. I can't say enough about you 12s, wow, you all were loud on Saturday. I am beyond excited to be able to play in front of you all again on Sunday vs. Green Bay. I know it will be even louder.  
We all understand what's on the line and for that we are continuing to put in the extra hours this week to prepare for a talented Packers team. Russell and his boys on offense continue to show that they are a force to be reckoned with. On defense, we play off each other's emotions and intensity enabling us to play at a high caliber. We are taking it one week at a time and we can't look past any team in this League. We thank God that we have the opportunity to take this season into February, which has been our goal all year.
12s you have given us an unbelievable home field advantage all season long and I speak for the team when I say that it is greatly appreciated. You stuck with us through adversity and fought with us. We are blessed to have you all in our corner and I want to show this appreciation by giving away 2 tickets to the game at Clink on Sunday January 18th. Any purchase you make on my site enters you in for a chance to win. 
Check out My Gear HERE and let's show them how the Seahawks do it! #SeaBelieve 
*See Contest T&Cs.