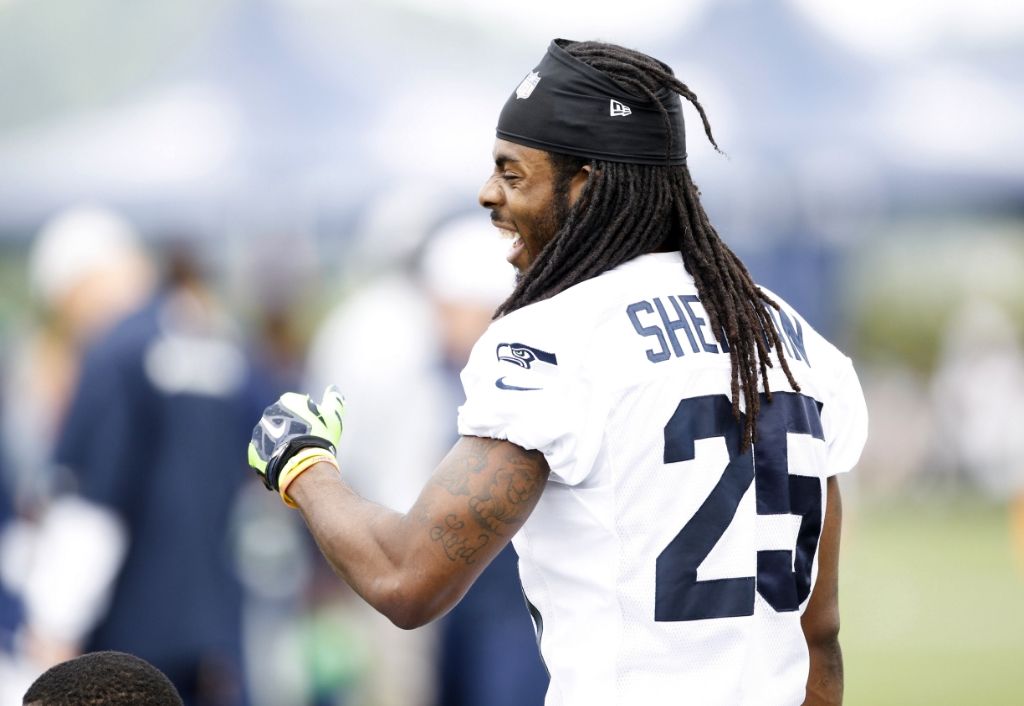 09.08.15
Family Is Everything
Posted by:
Richard Sherman
As each new season comes around, I'm always reminded of my family and how blessed I am. I wouldn't be where I am today without the support of everyone around me. Football, like almost anything else in life, is just as much a mental game as a physical one. You're hardest opponent is yourself and "winning" that battle between you vs. you is the toughest part. As strong as you are, everyone needs people around them to help them when times get tough. My family have greatly helped shaped me into who I am today. 
Take a look at the brand new RS25 designs here
My parents set an extraordinary example and I think it was incredibly significant. It forced my brother and me to understand priorities and family. You've got to do everything in your power to make sure your family is taken care of. This is even more important to me as I'm starting my own family.
My mother has always been the one holding down the household. I've gone up there many times to see her and spend time with the kids in the area. It's remarkable. That's probably as humbling as it gets. My Dad has always said to not change for anybody. Be yourself. Right, wrong, indifferent, nobody can ever say you're not yourself. They are both roles models for us and I still look up to them to this day. 
It's not easy to balance your job and your personal life and family. But at the end of the day, that's why you do it all - for your family. The values you are taught growing up stick with you for life. They shape your success and more importantly, who you are. It's exciting to have the opportunity to do the same with my family.