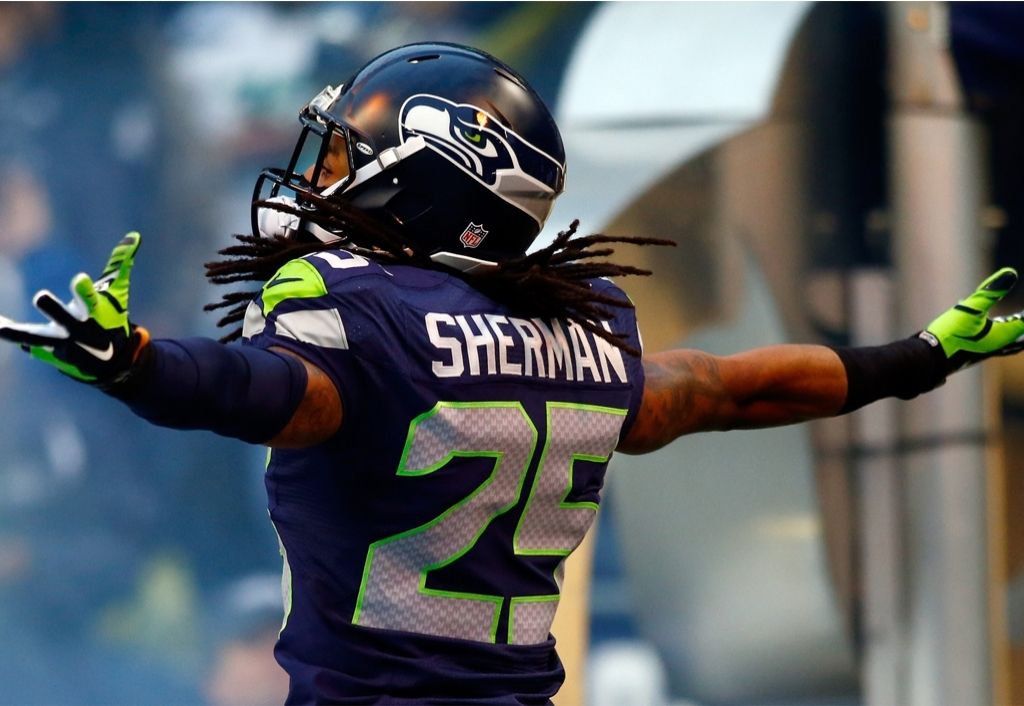 02.07.14
Sherman Mic'd up for playoffs
Posted by:
Richard Sherman
Richard Sherman never publicly responded to Denver Broncos receiver Wes Welker's comments during media day that he would take on the Seattle Seahawks cornerback one-on-one in the slot.

Sherman waited until he was mic'd up for NFL Network's Sound FX during Super Bowl XLVIII on Sunday. Sherman had some harsh trash talk for Welker after Seahawks safety Kam Chancellor annihilated the slot receiver on a crossing route.

"Don't you ever say you want one-on-ones with us [expletive]. Don't you ever say that," Sherman said to Welker during the first quarter of the Seahawks' 43-8 blowout win.

From Sound FX, it sounded like the on-field trash talk died down after the Seahawks took a big lead. One of the funniest moments came during the second quarter, after Marshawn Lynch scored the Seahawks' first touchdown.

"Can we extend it?" Lynch deadpanned to head coach Pete Carroll about the lead. "Is it all right if we, uh, score more points?"

Watch all the NFL Films mic'd up videos from the Super Bowl at NFL.com.
Source:
FOX Sports | by Doug Kyed
http://msn.foxsports.com/nfl/story/sherman-to-welker-don-t-say-you-want-one-on-ones-with-us-expletive-020714