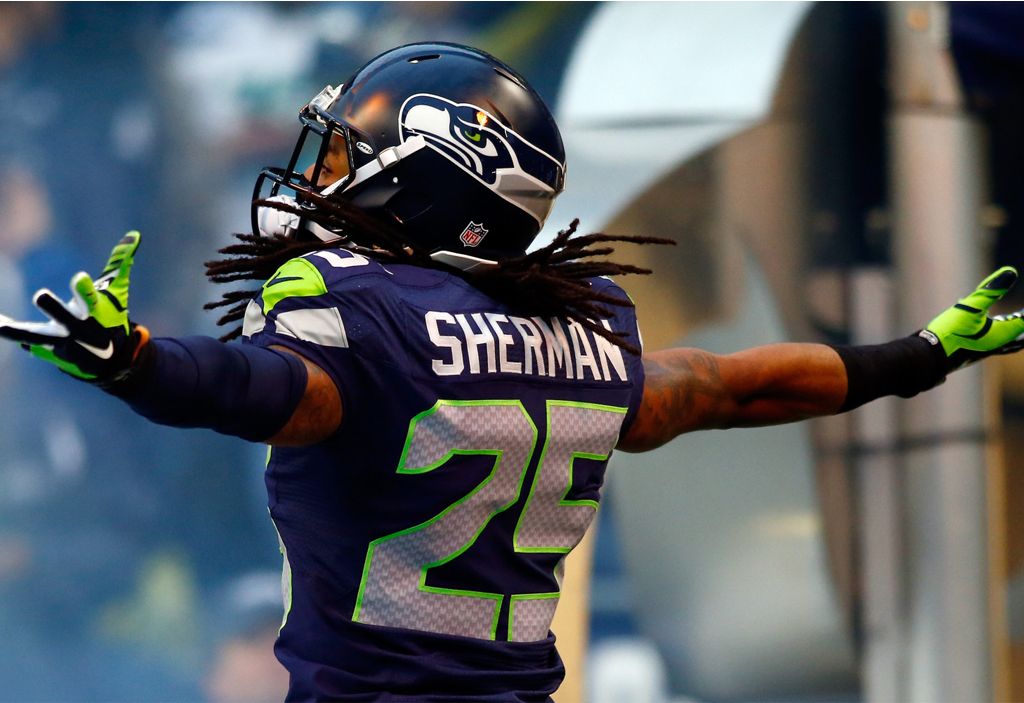 A Reply to Cardinals CB Peterson
POSTED BY: RICHARD SHERMAN in NEWS
When you become the highest paid defensive back and your name is Richard Sherman, you instantly become a target. In Sherman's case, the off-season becomes the trash talk season.
Today, Browns CB Joe Haden reportedly beat the 2-time All-Pro in contract dollars signing a 5-year deal worth $68 million, $45 million guaranteed.
Earlier this week, Patrick Peterson let everyone know he wants more than Optimus Prime and hinted he may be even better than him.  Peterson said, via ESPN.com, he's making OK money, but he's not making that Sherman-kind of money.
Of course Sherman couldn't let that pass and tweeted a retort below.
Even SI.com's Doug Farrar offered a tweet to back up the Super Bowl CB's claim.
Yes, last season, Peterson was targeted more than 50% than Sherman. And Peterson had less than 50% of Sherman's interceptions. Also, check out the QB ratings. 91.3 vs 47.3 backs the brash CB even more.  As the old saying goes, numbers don't lie.
Source:
by JOEL KNIP / KING 5 SPORTS

http://www.king5.com/sports/Sherman-replies-to-Cardinals-CB-Petersons-claim-259158171.html