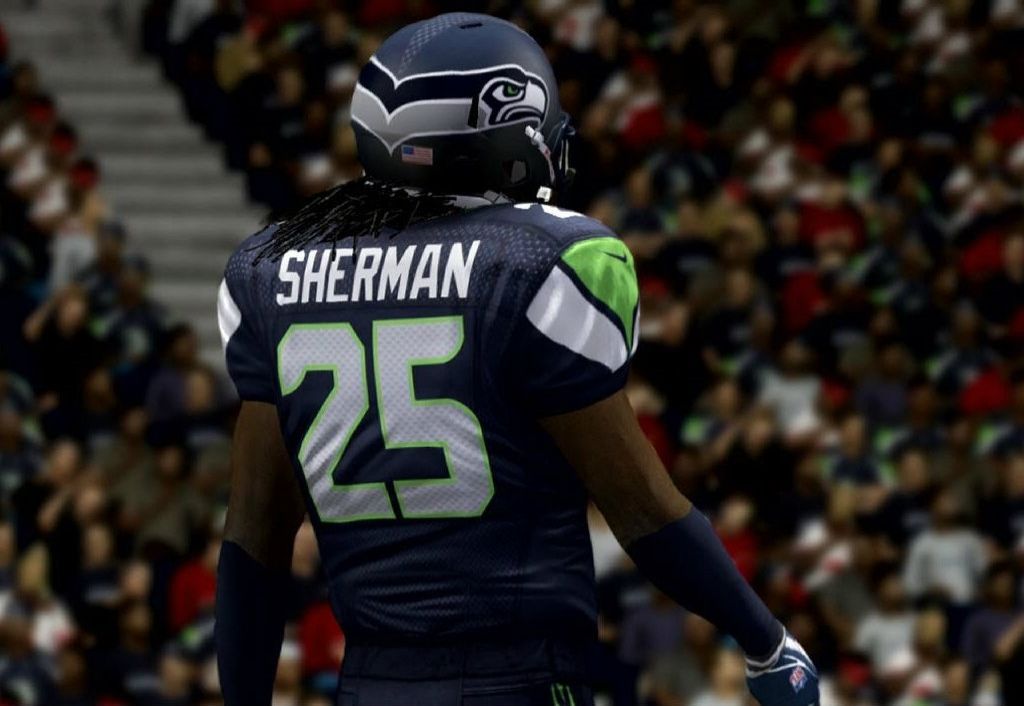 06.10.14
Sherman Madden 15 Highest Rated Player
Posted by:
Richard Sherman
The highest rated player in Madden 15 is Richard Sherman, this according to a new behind-the-scenes video of Sherman's cover shoot where the honors were spoiled first to Sherman himself, and then to the fans.
Typically, the "highest rating in the game" would put a player at the oh-so-coveted 99 overall rating.
It's technically possible that Sherman could in fact be tied for the highest rated player in Madden NFL 15, as there might be a small elite handful of max-rated players, but for certain no one is higher in the Madden 15 ratings than the Seattle Seahawks CB. Last season, Calvin Johnson, Adrian Peterson and J.J. Watt were all rated 99 overall for the release of Madden 25.
Sherman picked up his first Super Bowl ring back in February when the Seahawks thoroughly trounced the Denver Broncos, and then just this past week Sherman won the Madden 15 cover by defeating Cam Newton in fan voting. Now, on the eve of Madden's big reveal at E3 2014, we've learned he's not only the game's best defensive back, but the highest rated of any player at any position in the game.
When Sherman first entered the game (and the NFL) in 2011, he was notoriously rated as one of the worst cornerbacks in Madden. The journey from worst to first has clearly been a sweet one for Sherman, and few years have been so kind to a player as 2014 has been so far for the Seattle DB.
Source
By David Light
http://gomadden.com/content/madden/madden-15-highest-rated-player-richard-sherman/