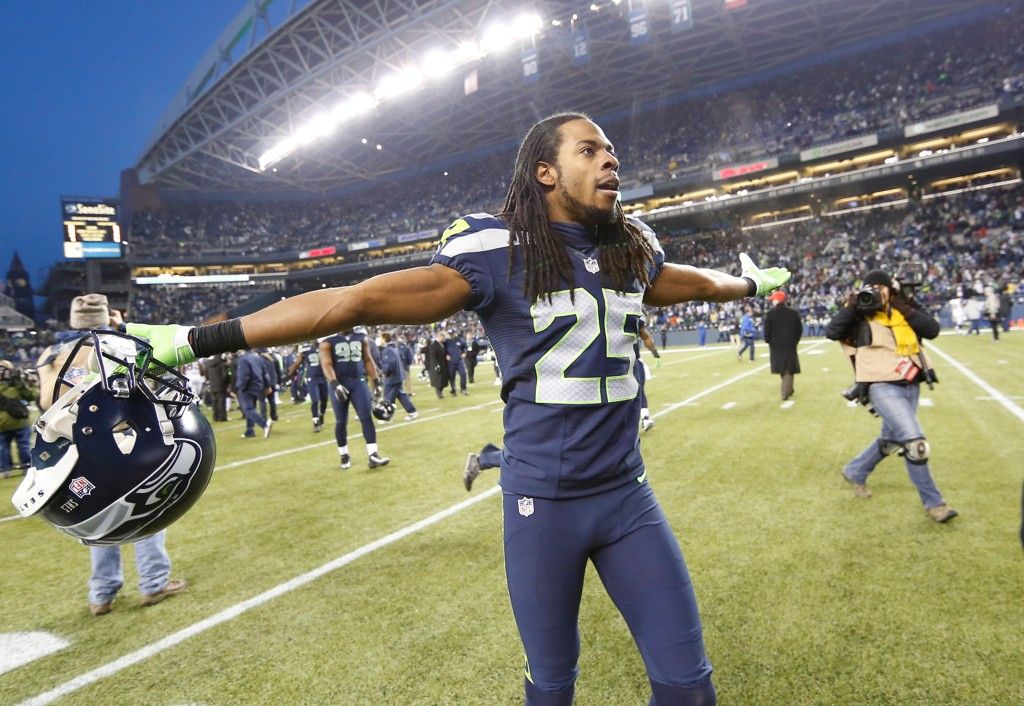 06.25.14
Sherman & Seahawks Nominated for ESPYS
Posted by:
Richard Sherman
The ESPYS are the pinnacle of sports awards in the United States. And, with the Seattle Seahawks being on top of the National Football League mountain, the ESPYS nominations were sure to follow.
ESPN didn't disappoint Tuesday when the cable sports giant announced the nominations for their annual award ceremony. The Super Bowl champions, head coach Pete Carroll, Pro Bowl quarterback Russell Wilson and cornerback Richard Sherman were among the nominees. The ESPYS will be televised July 16 from Los Angeles.
The Seahawks never have won an ESPY, which were first awarded in 1993.
The Seahawks are up for "Best Team" award along with the NBA champion San Antonio Spurs, World Series champion Boston Red Sox, Stanley Cup champion Los Angeles Kings, NCAA football champion Florida State and NCAA women's basketball champion University of Connecticut.
Joining Carroll in the field for "Best Coach/Manager" are UCONN basketball coaches Geno Auriemma (women) and Kevin Ollie (men), Red Sox manager John Farrell and Spurs coach Gregg Popovich.
Wilson is up for "Best NFL Player" along with Kansas City Chiefs running back Jamaal Charles, Carolina Panthers linebacker Luke Kuechly, Denver Broncos quarterback Peyton Manning and Philadelphia Eagles running back LeSean McCoy.
Sherman, who led the NFL in interceptions, is nominated for Best Breakthrough Athlete along with Philadelphia Eagles quarterback Nick Foles, Damian Lillard of the Portland Trail Blazers and New York Yankees pitcher Masahiro Tanaka.
Fans can vote at ESPN.com through July 16.
Source:
By Casey Olsen
http://www.sportsmedia101.com/seattleseahawks/2014/06/25/seattle-seahawks-russell-wilson-richard-sherman-nominated-for-espys/