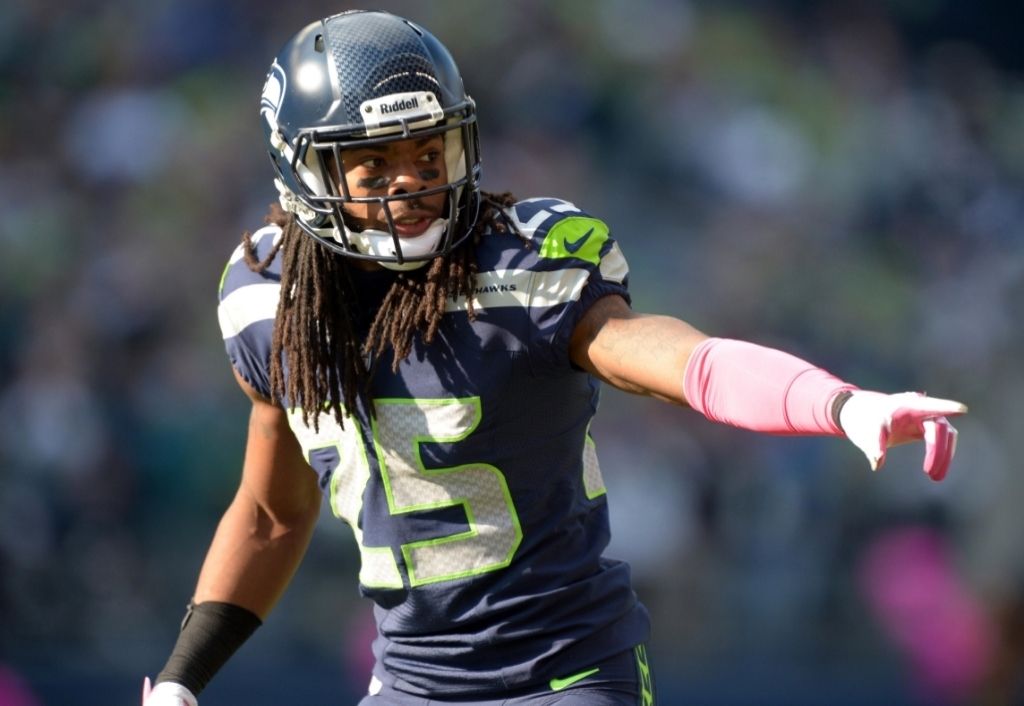 07.09.14
Richard Sherman tests cleats at Nike
Posted by:
Richard Sherman
Standing in the Nike Sports Research Lab with sensors on his skin, Seattle Seahawks cornerback Richard Sherman looks like he's undergoing a medical test.
But it's his cleats getting the check up.
"I just love being part of this. It's very cool," said Sherman.
"Richard Sherman is a big guy, at 6-foot-3 with a weight of 195. He breaks the mold as a cornerback," explained design director Ken Link, "He needs a different shoe and this is the most explosive cleat we've ever developed."
Called the Vapor Ultimate, the cleat is made from Nike Fly Knit and is supposed to fit like a sock.
"You'd think I'd rip through them but they have strength and do a great job hugging your feet," Sherman said.
Sherman will sport the size-13s next season on the football field, but says he spent his time on another type of field as a child.
"I played soccer in the sixth grade and scored three goals in one game. I was on the way to being the next Pele, but then they wasted me on football," he joked.
It's football that earned him the $18,000 Super Bowl ring he's proud to show off.
"Today is the first day I've worn it. It's heavy, so usually it's in my closet."
He'd like to earn another ring and is busy working out in the off season. But he admits he's also seeing a lot of movies.
"I just saw 'How to Train Your Dragon 2' and I recommend it. Go see it," Sherman smiled.
He says winning the Super Bowl has led to more public appearances and earned him a new nickname.
"I get called 'Champ' by a lot by fans," he said.
The cleats he debuted Tuesday on the Nike campus will be worn by NFL, college and high school players this fall. But it's no small investment to step into Sherman's shoes.
Each pair of Vapor Ultimate cleats is $250.
Source:
By Cathy Marshall, KGW
http://www.king5.com/sports/Richard-Sherman-tests-cleats-at-Nike-Sports-Research-lab-266447161.html