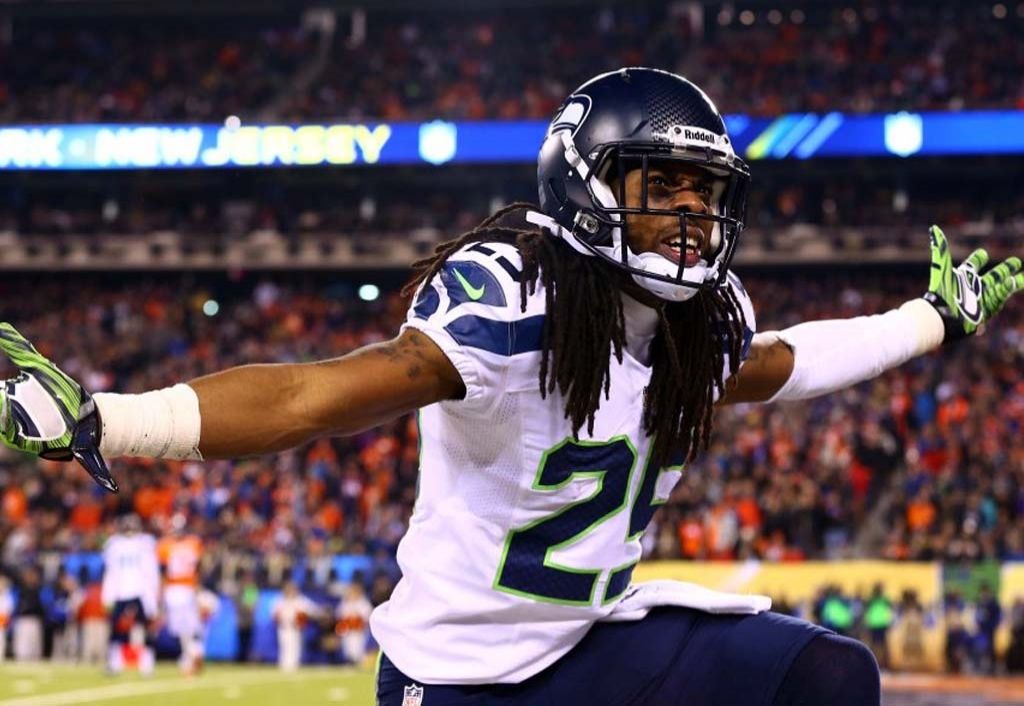 07.21.14
Seattle Mariners Should Sign Richard Sherman
Posted by:
Richard Sherman
Is there anything that Richard Sherman can't do these days? He just got 22,000 fans to come out to a charity softball game. Maybe the Seattle Mariners should sign him and have Mr. Sherman play a corner outfield position. A few more fans might show up on a regular basis.

Admittedly, this is not the most serious suggestion in the history of sports as Richard Sherman would probably struggled to consistently hit a curve ball. Then again, you never know.

Would he hit any worse than Stefen Romero? Sorry, Mr. Romero.

The charity softball game was a one-time event, and it was filled with fan-friendly celebrities like Shawn Kemp, Gary Payton, Russell Wilson and Earl Thomas. There had to be a few fans that showed up to see Kobe Bryant, just from a standpoint of curiosity.

In other words, Sherman wouldn't necessarily be a consistent draw over 81 home games. In addition, his act might get a little tired over 162 games. Football players can get all hyped up on adrenaline once a week for 17 weeks, but they couldn't maintain that energy for 6-7 months of a daily games.

Maybe Sherman could do a Deion Sanders thing, and go back and forth between baseball and football. Stranger things have happened.

The point of all this is that the Mariners need a Richard Sherman-type person on their team. Right now, the Mariners are playing some nice ball but they need some additional swagger. The Seahawks are on top of the NFL world because they are immensely talented but they also have an attitude.

See if Richard Sherman can hit a curve ball and a changeup. If he can, offer him a deal. Russell Wilson got a baseball contract. Why not Mr. Sherman?
Source:
Todd Pheifer // http://emeraldcityswagger.com