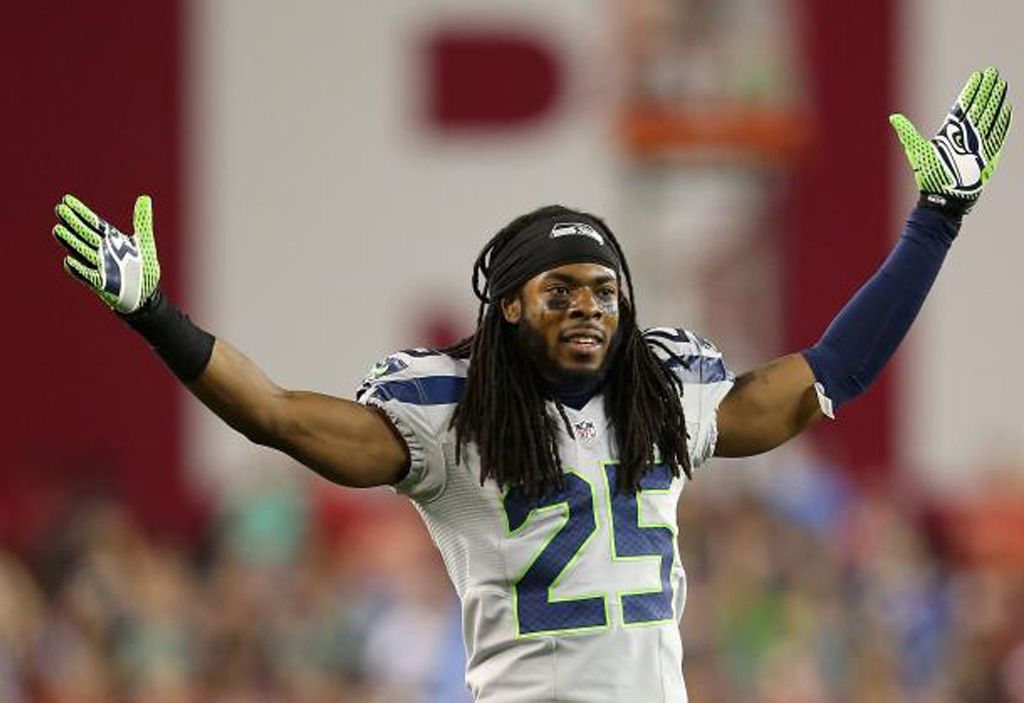 09.11.14
Sherman: 'I need the ball' to make an impact
Posted by:
Richard Sherman
Seattle Seahawks All-Pro cornerback Richard Sherman is hoping teams throw the ball his way after the Green Bay Packers' Aaron Rodgers avoided him in Seattle's 36-16 victory last Thursday.

Sherman said while not throwing the ball in his direction is a sign of respect, he still wants to be involved in the game. Sherman also did not make a tackle in the game.

"I'm flattered," Sherman said, according to the Seattle Times. "But I mean it doesn't make as much sense to me as it does you guys. I'm a ballplayer. You don't make impact of a game. You don't get the ball you know it's not as much impact, that's how I feel. Everybody has their own opinions of it, but I need the ball."

The Seahawks face the San Diego Chargers (0-1) on Sunday, and Sherman was informed there is an over/under bet at Las Vegas sportsbooks on how many times Chargers quarterback Philip Rivers will throw the ball to Sherman's side of the field. The number is set at three.

"I did not know that. They can do that? That's legal? Vegas will make you gamble on anything," Sherman said.
By | SI Wire