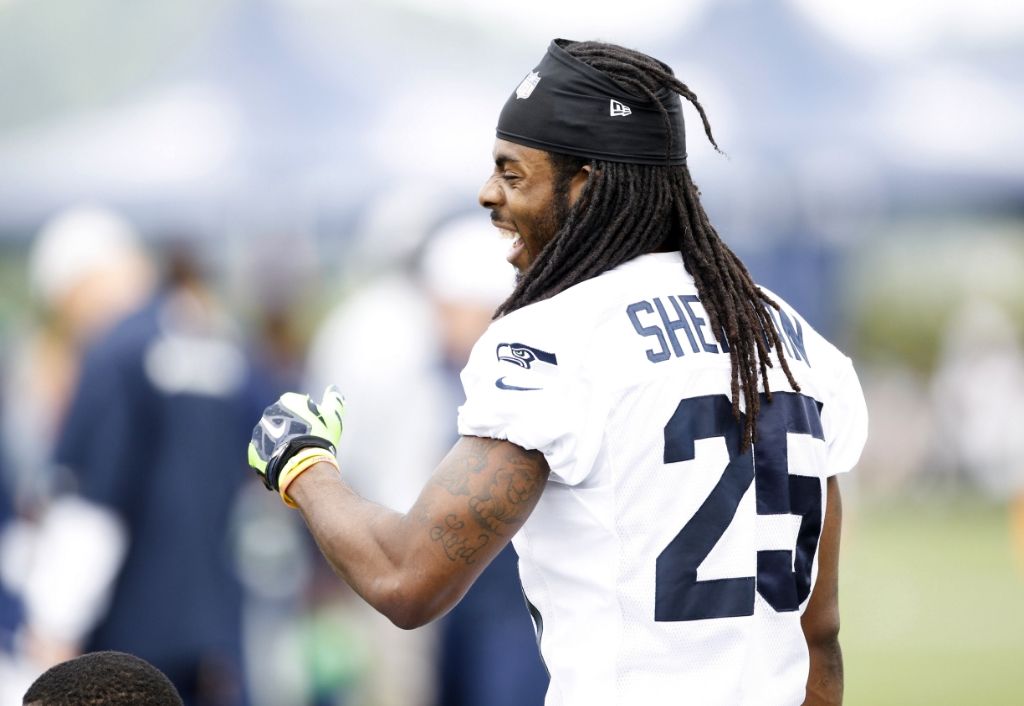 Top NFL Cornerback Richard Sherman Inks Endorsement Deal With Lifestyle Brand Neff
POSTED BY: RICHARD SHERMAN in NEWS
For the Seattle Seahawks' cornerback, his most recent endorsement deal with neff — a leading youth lifestyle brand — certainly falls outside the status quo of more traditional athlete endorsements as well.

The two-year collaboration will feature Sherman launching the limited edition neff Brodie sunglasses collection, which will be released in chrome and highlight Seattle's team colors.

"Neff is the leader in youth culture with a strong voice, and we always try to speak to kids in a very unique and different way," said Shaun Neff, Founder of neff. "We go after rad personalities that we think will influence that culture. We help kids to rethink how they dress and what they rock on a daily basis. Richard Sherman is the perfect fit because he is extremely talented in football but has a loud voice that other people listen to."


Through the unique partnership, neff and Sherman will debut a handful of videos with the Stanford graduate and his new friend, Spartacus the Llama, at a press conference, hosting a cooking show and talking in the locker room. Both Sherman and Spartacus will be sporting the new brand of sunglasses in the various segments.

"I'm not your prototypical athlete. My personality is part of my game," Sherman, 26, said. "I love this partnership with neff because it allows me to show my personality."

Sherman wore the sunglasses at last year's Super Bowl XLVIII, so from the outset, it felt right for Sherman to officially align with the lifestyle brand. With the help of his marketing and branding team at Las Vegas-based Fritz Martin Management, neff and Sherman reached a partnership, one that felt 100 percent natural for the Compton, California native.

"I have always been a huge fan of neff. I've been wearing the Brodie shades for over a year now," Sherman said. "When Shaun and I met at the Super Bowl last year, it was obvious a partnership would be the perfect fit for my brand. I want to be a trendsetter."

Though the relationship is still new, Shaun Neff said that there will be additional collaborations with Sherman, adding that there will be "a lot more excitement and energy coming in the near future."

Sherman's other endorsements include BODYARMOR, Oberto, Nike and Swedish Cancer Institute.
By | Mark J Burns