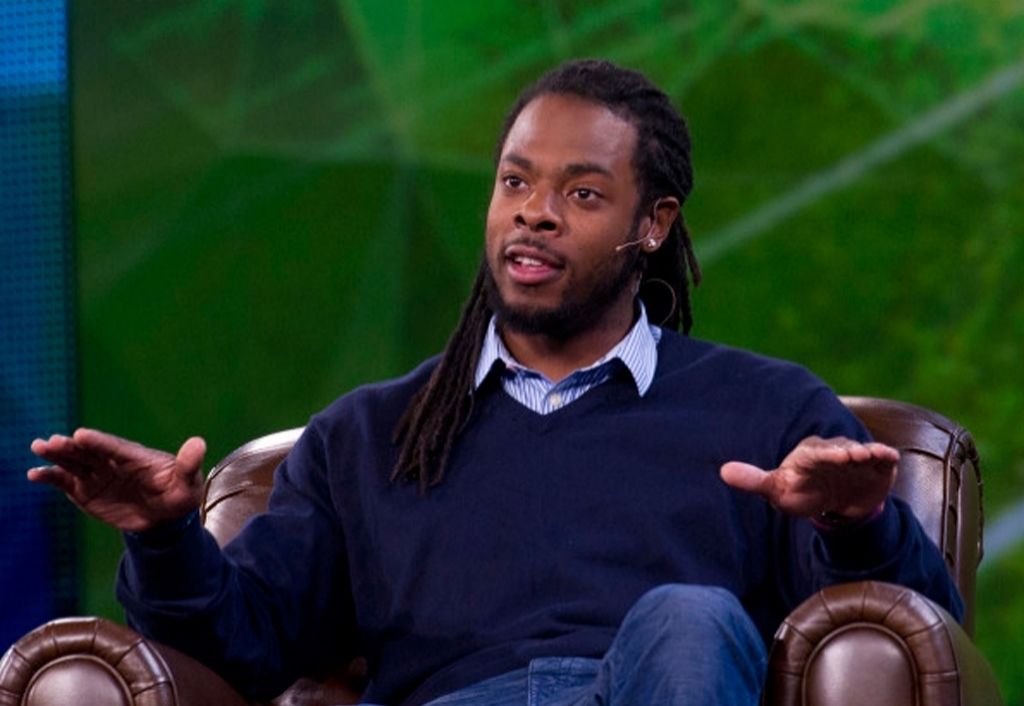 08.13.15
Most Charitable Athletes 2015: Big Names Headline List Of Most Generous Sports Figures
Posted by:
Richard Sherman
It is an honor to be put on the list of Most Generous Sports Figures. All these individuals are incredible people and athletes. We just do what we can do give back to our communities and try to have a positive impact on our youth. Thank you all.
--- 
From Sportsworldnews.com...
Soccer star Cristiano Ronaldo, WWE Superstar John Cena and tennis sensation Serena Williams were recently named the top-3 "Athletes Gone Good."
Ronaldo, Cena and Williams topped a list of charitable sports figures based on three different criteria, including votes and nominations from the public, athlete's influence on social media and advice from the Athletes Gone Good Advisory Committee, according to the list formulated by DoSomething.org.
The list contains 20 athletes that use their star power for good and includes such household names as Neymar (No. 5), LeBron James (No. 6), Maria Sharapova (No. 8), Little League World Series phenom Mo'ne Davis (No. 9) and Ronda Rousey (No. 14), among others.


"All over the world, athletes are using their platforms to rally fans around important causes," said Naomi Hirabayashi, chief marketing officer at DoSomething.org. "DoSomething.org is proud to honor these athletes who are using their fame for good."

Ronaldo topped the list due to his work for various causes ranging from childhood hunger to obesity and he also donated more than $83,000 to a 10-year-old fan in need of brain surgery. The soccer star also gave more than $165,000 to fund a cancer center in Portugal that treated his mother.

Cena, the WWE United States Champion, holds a record for by granting nearly 500 Make-A-Wish requests and he has also partnered with Susan G. Komen to raise funds and breast cancer awareness.
Among her many charitable donations, Williams is a UNICEF Goodwill Ambassador and the six-time Wimbledon champion does great work with her Serena Williams Foundation.

Here is the complete list of the top-20 Athletes Gone Good along with DoSomething.org's description of Athletes Gone Good:
"This summer, athletes from across the globe went head to head for a new title: 'Most Charitable Athlete.' Inspired by its annual Celebs Gone Good list, honoring the most charitable celebrities of the year, DoSomething.org announces the winners of its inaugural Athletes Gone Good list."

1. Cristiano Ronaldo

2. John Cena

3. Serena Williams

4. Yuna Kim

5. Neymar Jr.

6. LeBron James

7. Heather O'Reilly

8. Maria Sharapova

9. Mo'ne Davis

10. Richard Sherman

11. Meryl Davis & Charlie White

12. Dan Carter

13. Roman Reigns

14. Ronda Rousey

15. Lindsey Vonn

16. Tom Daley

17. Bethany Hamilton

18. Saina Nehwal

19. Paul Rabil

20. Shahid Afridi


Source
Mike Somollins | sportsworldnews.com | August 13, 2015 
http://www.sportsworldnews.com/articles/44927/20150813/most-charitable-athletes-2015-big-names-headline-list-of-most-generous-sports-figures.htm